Industries Most Impacted by the Coronavirus
The coronavirus, or COVID-19, has been designated a pandemic by the World Health Organization and is causing havoc on global economies, including the United States – the world's largest economy.
Governments have taken drastic measures to slow the spread COVID-19. Nations around the world have enforced stay-at-home orders. Schools have sent students home to complete their coursework for the academic year, while many employers are having employees work remotely. Businesses have been forced to close. The effect has drastically slowed the world economy. Millions of people have lost their jobs in the United States and throughout the world.
No one is immune from getting the disease – even political leaders. England Prime Minister Boris Johnson was hospitalized with COVID-19 and was placed in the intensive care unit (ICU) before making a recovery. [New York Times]
The Organisation for Economic Co-operation and Development (OECD) warned that the recovery stemming from the coronavirus might take longer than hoped. It could be a years-long economic fallout and most of the world's largest economies will experience a recession. [BBC]
The United States is likely already in a recession.
The International Monetary Fund [IMF] released its economic forecast for the remainder of the 2020 calendar year. The organization expects the economic shock caused by the coronavirus to be the worst worldwide downturn since the Great Depression with recovery expected in 2021.
Below are three of the many industries that have been severely impacted by the coronavirus and have little demand for business, along with three industries that have benefited and experienced a boost in demand.
Industries With a Negative Impact on Demand
Travel and Tourism
The coronavirus has devastated travel and tourism, including the airlines, hotels, and the cruise line industries.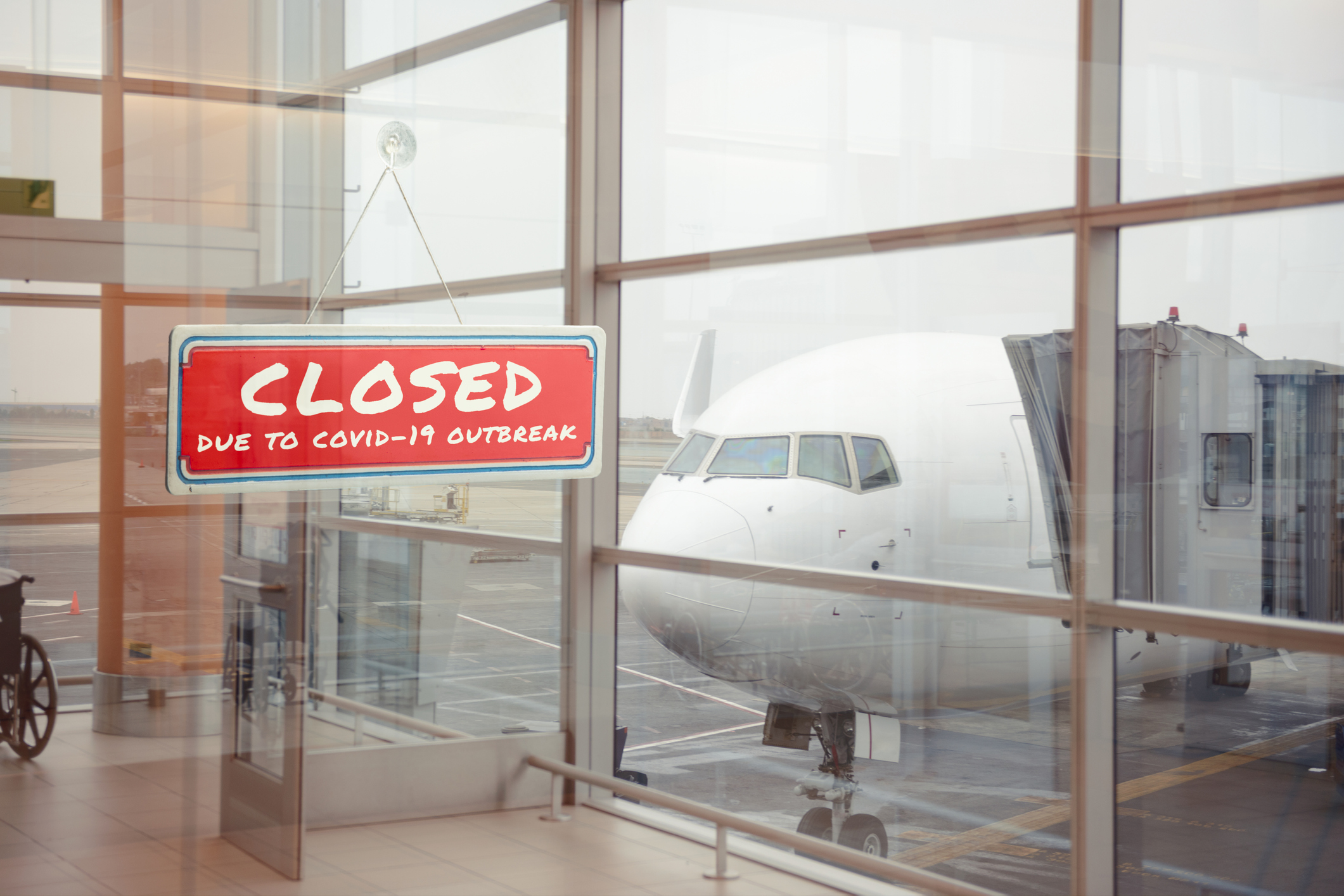 Image from iStockTravel restrictions and bans, event cancellations, and fear have ravaged the demand for airlines, rental vehicles, and lodging. More than 90 countries around the world have implemented some sort of travel restraints, limiting air travel from country-to-country. President Donald Trump issued travel restrictions for 26 European nations, including the United Kingdom and Ireland.
The New York Times estimates that the virus could cause a $63-113 billion loss in revenues for airlines this year. United Airlines announced a 20 percent reduction in international flights, while airlines owned by Lufthansa Group – which includes Lufthansa German Airlines, Swiss Air and Austrian Airways – have reduced its capacity by 25 percent.
Hotels are also suffering due to the coronavirus pandemic. American Hotel & Lodging Association (AHLA) President and CEO Chip Rogers when interviewed by FOX News said the impact the virus has had is comparable to the terrorist attacks on 9/11 and the 2008 financial crisis. Rogers said he expects more than four million workers will be laid off by the end of the year, half of those that work in the lodging industry.
Occupancy rates have fallen precipitously. In New York, the epicenter of the U.S. coronavirus outbreak, the hotel occupancy rate was 18.3% for the week ending April 4. Last year hotels enjoyed 97% occupancy. Hawaii's Oahu Island had only 7% occupancy. [The Real Deal]
Cruise lines have also been hit hard by COVID-19 with most international travel coming to a halt, which generates no revenue. Even worse, cruise lines have been blamed for major outbreaks that spread the coronavirus globally after the Diamond Princess was stranded off the coast of Japan with 712 infected passengers. Other cruises were stranded at sea for days while trying to find a port that would permit them to dock.
Some companies, such as Carnival, have canceled cruises through the fall season. Many cruise passengers are older – among the group of highest risk for infection of COVID-19. Many within the industry worry that customers may be reluctant to return once travel bans are lifted.
The New York Times reported that the cruise lines were not included in the government's $2 trillion stimulus package because the companies are incorporated outside the United States and do not pay U.S. income tax. Instead, the companies hope to take advantage of stimulus programs in other countries such as Germany, Great Britain and Australia. [New York Times]
Entertainment
Sporting events, plays, concerts and festivals have all been postponed or canceled due to the coronavirus pandemic.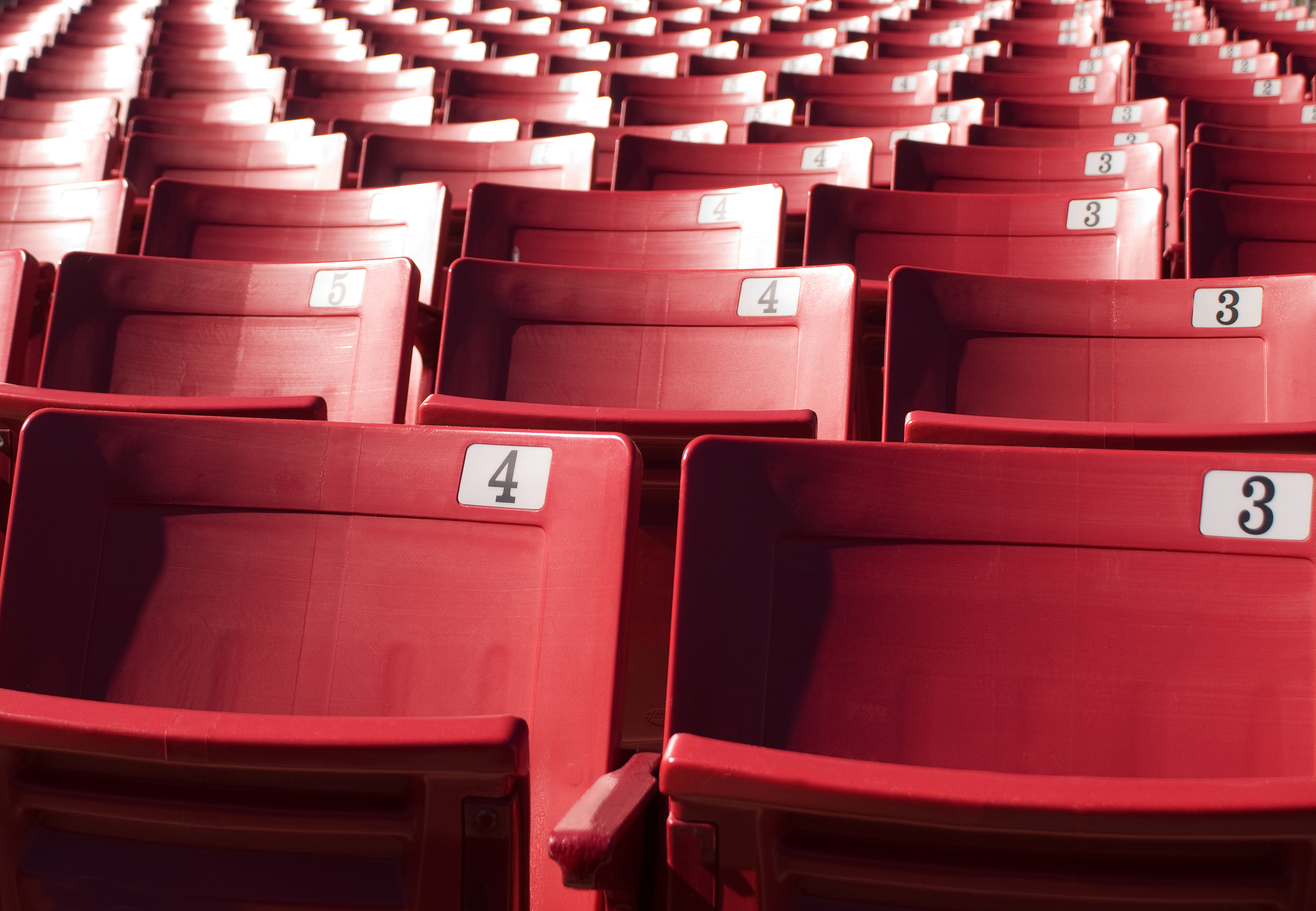 Image from iStockIn the sports world, the NBA, NHL, the Premier League, and other professional sports leagues have put their respective seasons on pause due to the pandemic with no concrete plans in place to return. The NCAA Men's and Women's Basketball Championships were not played this season. It marked the first time since 1939 that the men's tournament was canceled.
March Madness accounts for more than 70 percent of the NCAA's revenue. With its cancellation along with all other NCAA spring sports championships the amount of money distributed among teams and conferences will have a ripple effect that extends to athletic budgets for 2020-21. [USA Today]
MLB has delayed the start of its season for an unforeseen amount of time, while European soccer leagues have also put their season on pause. The Premier League may have to pay back as much as £762 million [$937 million] in broadcast revenue if it doesn't complete its 2019-20 season. [The Athletic]
In theater, Broadway will remain closed until June 7 at the earliest. Many within the industry expect theatres to remain closed until July 4 or later, decimating an industry that The New York Times reports drew approximately 14.8 million customers last year and grossed $1.8 billion.
Broadway isn't the only theater shutdown at the moment, as New York's Lincoln Theater, London's West End theaters and the Mirvish Theatres in Toronto remain closed.
Hollywood has also been harmed by COVID-19, with estimates that it could cost filmmakers $17 billion if the pandemic lasts until May. Disney was set to release the new live action version of Mulan, which made its debut in London on March 12. That will now be delayed until further notice. Some movies are being released to video on demand earlier than planned because theaters are closed and companies hope to generate revenue.
Even Disney is feeling the effects, with it being reported that it would be furloughing 100,000 theme park and hotel workers after the company closed both Florida's Disney World and California's Disneyland in mid-March. The majority of those furloughs would be at Florida's Disney World, which attracts more than 52 million guests per year.
Agriculture
Amid the coronavirus, food items such as bread, eggs, milk and meats have been flying off the shelves at grocery stores, as families are cooking more at home while following stay-at-home orders.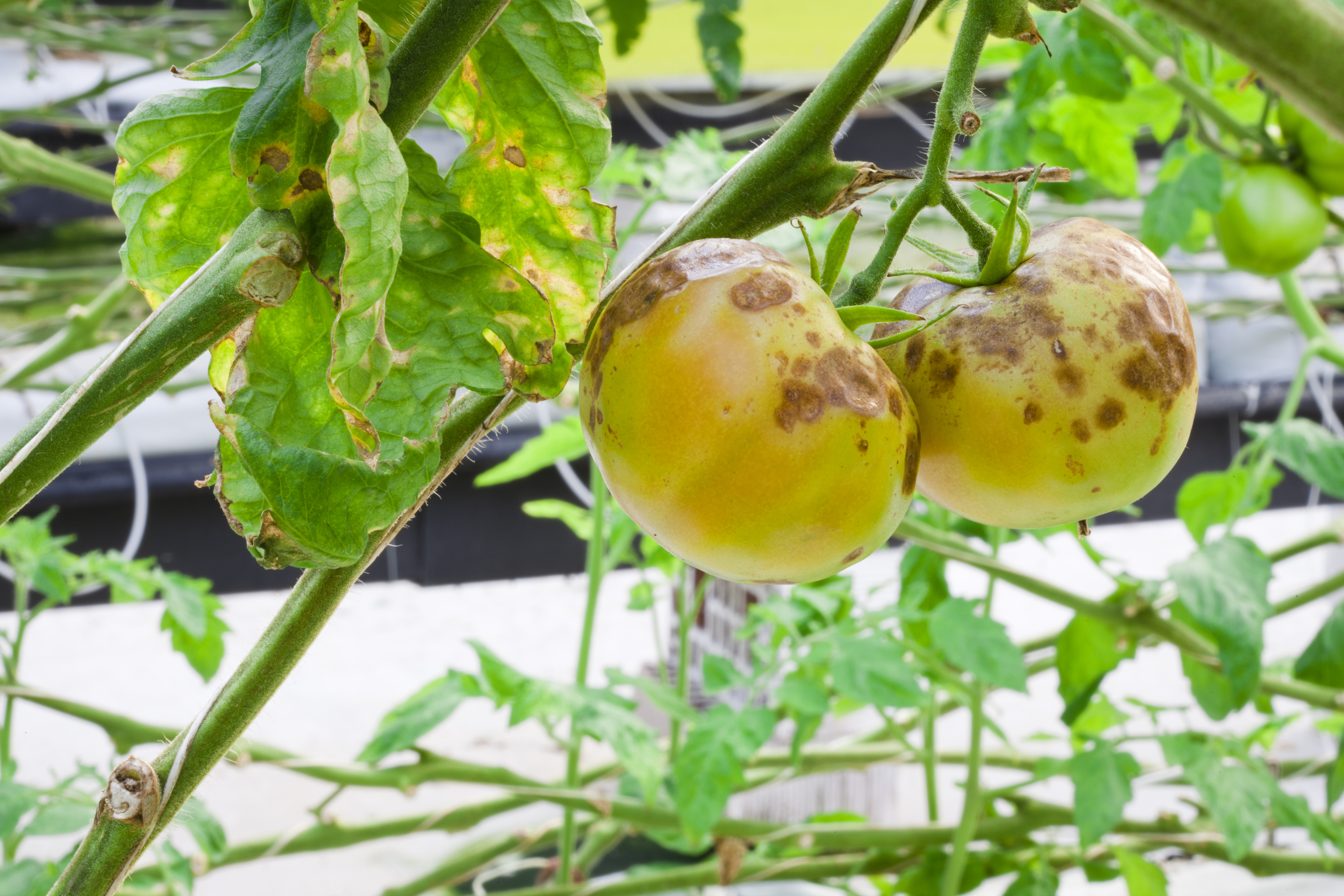 Image from iStockThe demand for food has not changed dramatically, but the distribution has. Challenges in delivering supplies to consumers in a timely manner have developed because restaurants are closed. For example, the dairy industry is trying to adjust from selling to a wholesale market to a larger retail market by finding truck drivers to transport their milk to grocery stores. Many dairy farmers are being forced to dump their milk because they're unable to get it to market. [Reuters]
The pandemic will worsen the existing shortage of workers tending crops. [USA Today] Farmers rely on workers with temporary foreign visas, many coming from Latin America. Immigration restrictions imposed to contain the virus will reduce the number of available workers.
United States President Donald Trump announced on April 17 that The Department of Agriculture will administer a new $19 billion package that includes direct payments to farmers and ranchers. In addition to $16 billion sent to farmers, the government will use $3 billion to buy produce, dairy and meats to distribute to food banks and other organizations.
The United States Department of Agriculture says that eating out accounts for more than half of the $1.7 trillion in U.S. food spending per year. Prior to the coronavirus, sales in the restaurant industry were expected to total $899 billion this year while providing 15.6 million jobs in the United States. [National Restaurant Association] Since the pandemic Business Insider estimates five to seven million restaurant workers have lost their jobs, and $225 billion has been lost in sales.
Industries to See Boost in Demand
Delivery Services
With residents around the world following shelter-in-place and lockdown orders directed by government officials, more consumers are going online for shopping, food delivery and supply needs.
Amazon announced last month that it would hire an additional 100,000 warehouse and delivery workers in an effort to meet surging demand. The Seattle-based company followed with a second announcement three weeks later that it would hire 75,000 additional workers.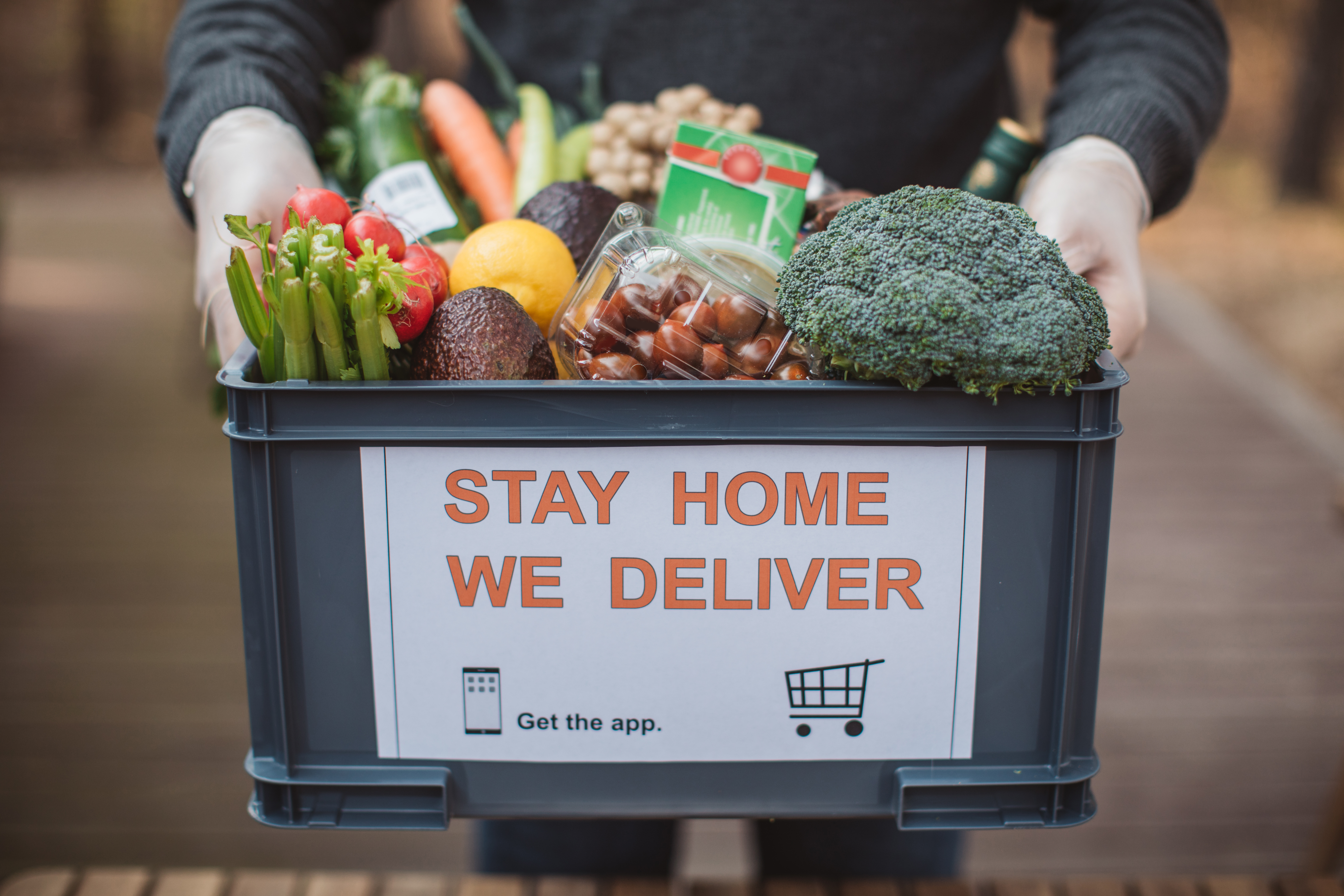 Image from iStockIn the company's latest efforts to decrease demand, The Wall Street Journal reports that Amazon has decided to use numerous tools at its disposal in an attempt to reduce orders. Amazon has removed features on its website to showcase popular recommendations based on what is in a customer's cart. According to the national paper, Amazon also intends to cancel several promotions including Mother's Day and Father's Day, along with other promotions such as its annual Prime Day.
Online grocery and retail services, such as Instacart or Shipt have become a popular way for consumers to get groceries delivered right to their door. These companies allow consumers to practice social-distancing guidelines, while avoiding large lines or crowds in grocery and retail stores that resulted in panic buying when the United States began to implement restrictions. Tech Crunch reports that the number of daily app downloads for Instacart increased by 218% from February to March 15. In the same time frame, Shipt has seen a 124% increase.
Companies such as DoorDash and UberEats, which specialize in delivering take-out orders from restaurants, have also seen a spike in demand. DoorDash is attempting to assist local restaurants and workers in creative ways, including offering independent restaurants zero commissions for the first 30 days. For their employees, DoorDash has distributed hand sanitizer and has created a priority access program to provide relief to service industry members who are out of work. [Chicago Sun Times]
However, while the companies and employees benefit from an increasing demand, their employees, or gig workers, must choose between making deliveries and risk becoming infected, or keeping themselves and their families safe. It is a tough decision because gig workers are paid small salaries and health insurance is typically not provided. [The New York Times]
Unsafe work conditions prompted as many as 150,000 Instacart workers to strike nationwide, along with a number of Amazon workers. The strikes even received political endorsements from Vermont senator Bernie Sanders and popular New York representative Alexandria Ocasio-Cortez. [USA Today]
Telecommunications
The telecommunications industry has seen a surge in demand throughout the coronavirus pandemic.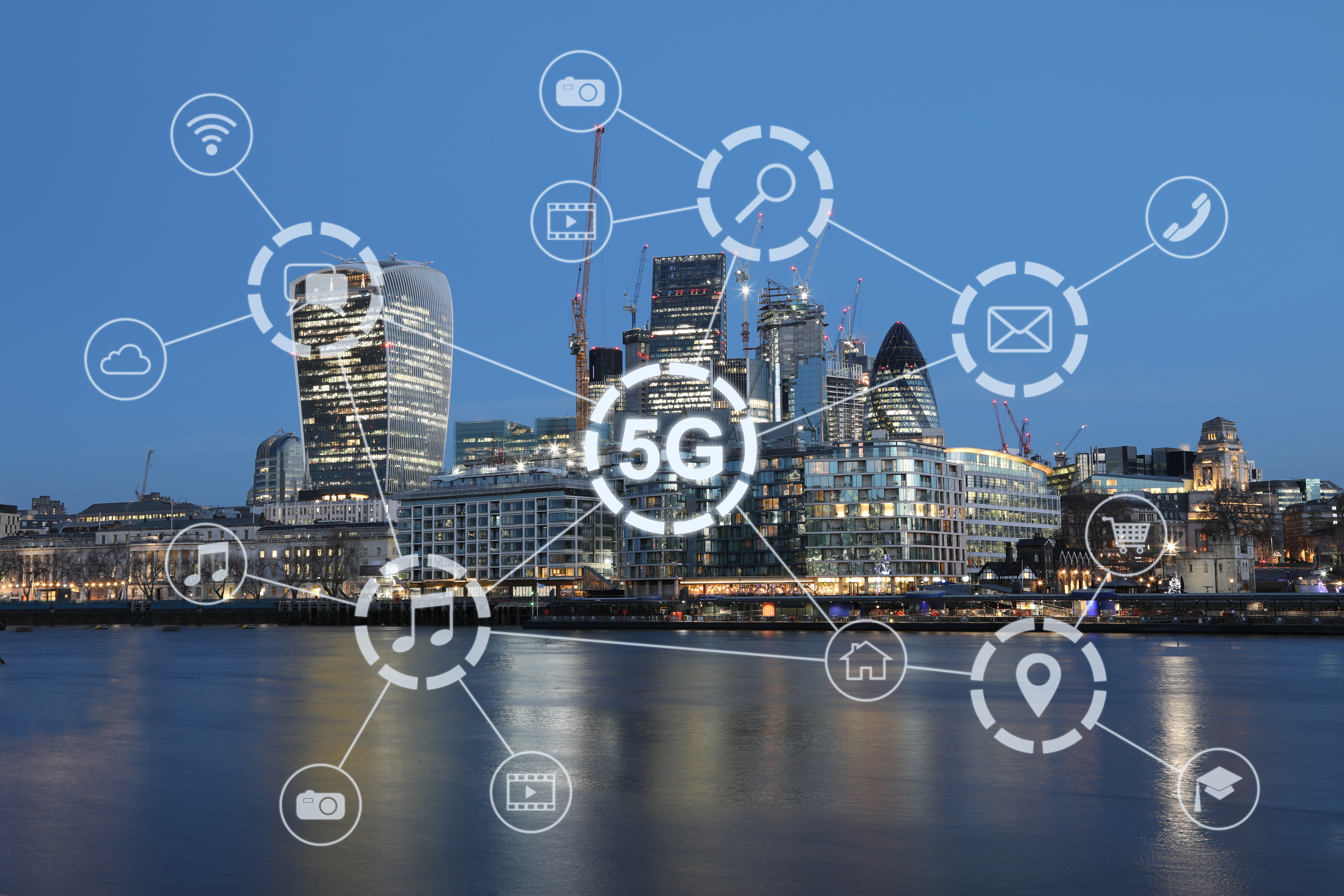 Image from iStockGovernment shelter-in-place restrictions require many customers to work remotely. Customers are using video conferencing apps such as Skype or Zoom on their laptop or tablet while working from home,
The greater demand has raised concerns that the system cannot adequately handle the additional data. Internet usage is at an all-time high and the infrastructure's capacity is being tested. The New York Times describes how home internet services are designed for peaks at certain times in the day. Additionally, internet speeds are typically slower when used at home.
How much has the demand increased?
Italian Telecom company Italia SpA reported a 90 percent spike in traffic since February. WebEx, a video conferencing service powered by Cisco reported an 80 percent increase in the first two weeks of March.
Verizon and AT&T have both reported that people are making more traditional phone calls. Verizon has processed 33 percent more calls since the lockdowns, reporting up to 800 million phone calls a day. Meanwhile, AT&T is handling 35 percent more phone calls in addition to increases from Wi-Fi based phone calls.
Verizon Wireless received permission from the Federal Communications Commission (FCC) to increase wireless capacity with additional spectrum of its network to meet customers' needs. [LA Times]
Online Education
Schools and universities in many countries have sent students home and have directed students to continue their coursework online.
In the United States, most universities have closed their campuses for the remainder of the 2019-20 academic year. High schools in most states have been ordered to remain closed by state governors as well.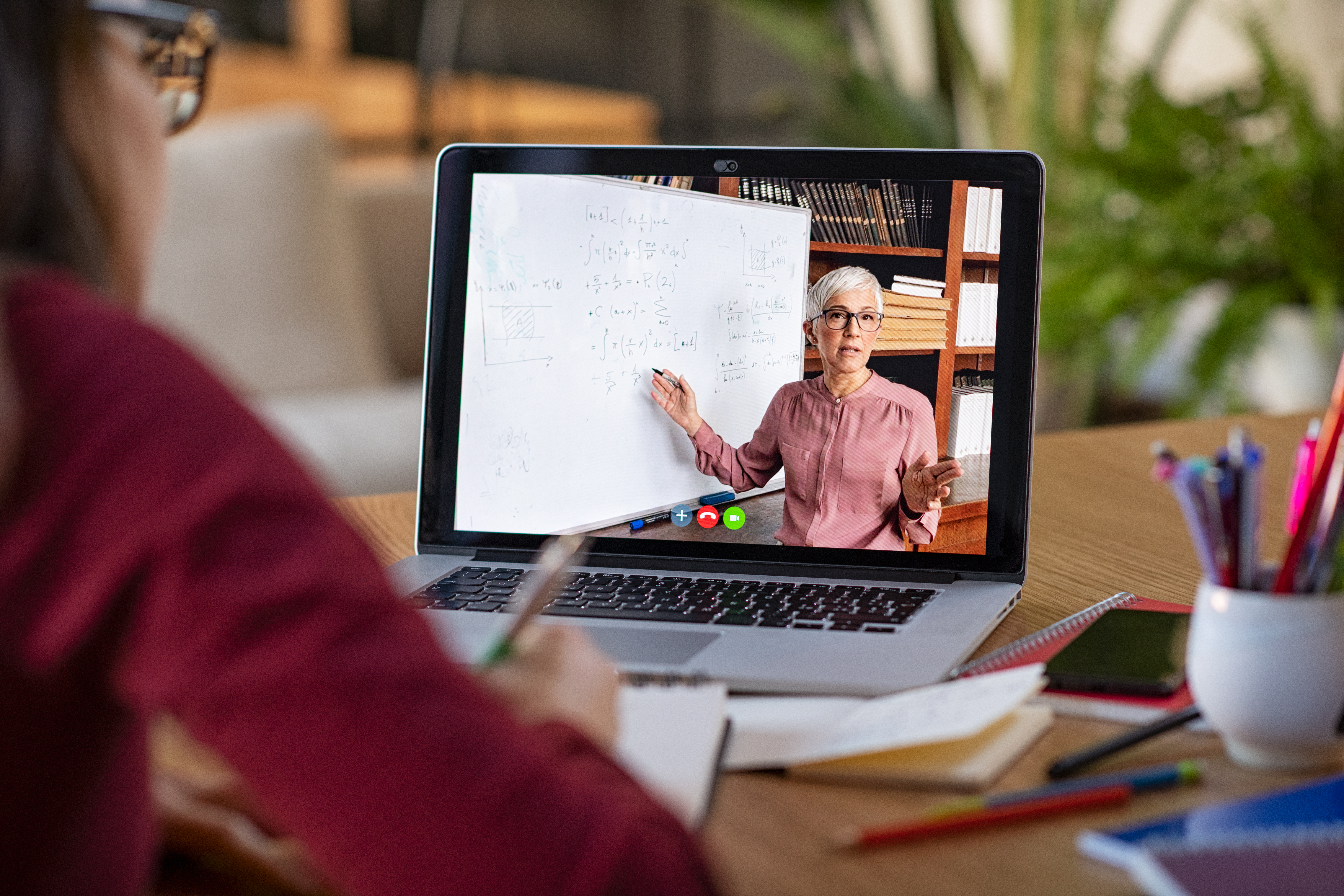 Image from iStockSome countries, like Japan, have re-opened schools after a month long lockdown, even amid protests from students and parents. Denmark began instruction in classrooms again April 15, beginning with elementary-school aged students.
Will COVID-19 accelerate the pace that online learning grows since more coursework is being done online? Many universities offer degrees online and it's also common for high school students to take classes online or use online supplemental information.
Higher Rock has seen a 14 percent increase in traffic with more students utilizing the glossary and accessing free lessons. Expectations are for an even greater increase in April, with students continuing to do school work from home and preparing for exams.
In England, students will be able to borrow laptop computers to help them gain access to resources provided by teachers and educational organizations and continue their studies from home until the coronavirus threat subsides. [BBC]
Summary
The coronavirus has had an unprecedented effect on the global economy; by shutting down businesses and limiting the way many people go about their daily lives. Its potential economic impact has been compared to the Great Depression.
While many businesses and industries have been closed during the crisis, and most of those that remain open are struggling to serve their customers while providing a safe working environment for customers and employees. Most industries have suffered and a few have benefited, every industry has had to adapt to the new normal inflicted by COVID-19.