Equity
Definition of Equity:
Equity is the difference between the value of an individual's or entity's assets and liabilities. It is also referred to as "net worth." Higher Rock Education will occasionally use the term "financial equity" to distinguish it from the use of equity as it relates to fairness.
Detailed Explanation:
Equity is a measure of ownership. Assume Lewis owns a home valued at $200,000, but he owes $120,000 on his mortgage. Lewis's equity would equal $80,000 – the value of his home less the amount he owes. Likewise, a business owner's equity equals the amount the business is worth less than what is owed. This means that if a business has $700,000 in assets and $500,000 in debts, the owners have $200,000 in equity in the company. This is reflected on a balance sheet where all of the assets are listed on the left side and the liabilities and equity are listed on the right side. The sum of the liabilities and equity must equal the assets. For example, assume Tye's Laundry holds the following assets: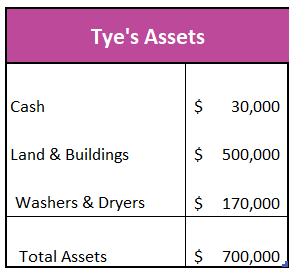 Now assume Tye's Laundry has the following liabilities: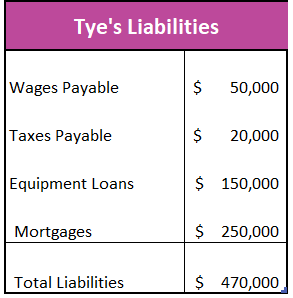 Tye's ownership interest, or equity, equals $230,000 (assuming Tye is the only owner).
When expressed on a balance sheet, the financial statement would be: