Market Index
Definition of a Market Index:
A
market index
is used to track a market's performance.
Detailed Explanation:
How do you measure the overall performance of a stock market when the prices of several stocks have increased, while others have decreased? One method is to compile a broad portfolio of stocks that fit a given criteria and measure the portfolio's performance. A market index does exactly that. For example, the Dow Jones Industrial Average (DJIA) measures the performance of the New York Stock Exchange (NYSE) using 30 of the largest companies listed on the exchange. The purpose of an index is to provide investors with a quick idea of how their investments are doing. Assume you are a busy investor. You do not have time to look at all of your investments every day, but indexes are widely published and provide you with a quick way to see how most stocks have fared on a given day or over a period of time. For example, if the DJIA is up, it is likely (but not guaranteed) that your stocks also increased. An index is also a great way to measure the performance of your portfolio against the market in general. If your portfolio under-performs the indexes you should probably find out why and consider changing your investments.
Most investors consider the Standard and Poor's 500 (S&P 500) Index more reliable than the DJIA because it includes 500 firms from several exchanges. For example, several companies like Google and Apple are not listed on the NYSE so they are not included in the DJIA, but they are included in the S&P 500. Furthermore, many smaller companies like Pepsi, Colgate, and Zimmer are listed on the NYSE but are not included in the DJIA. These are included in the S&P 500.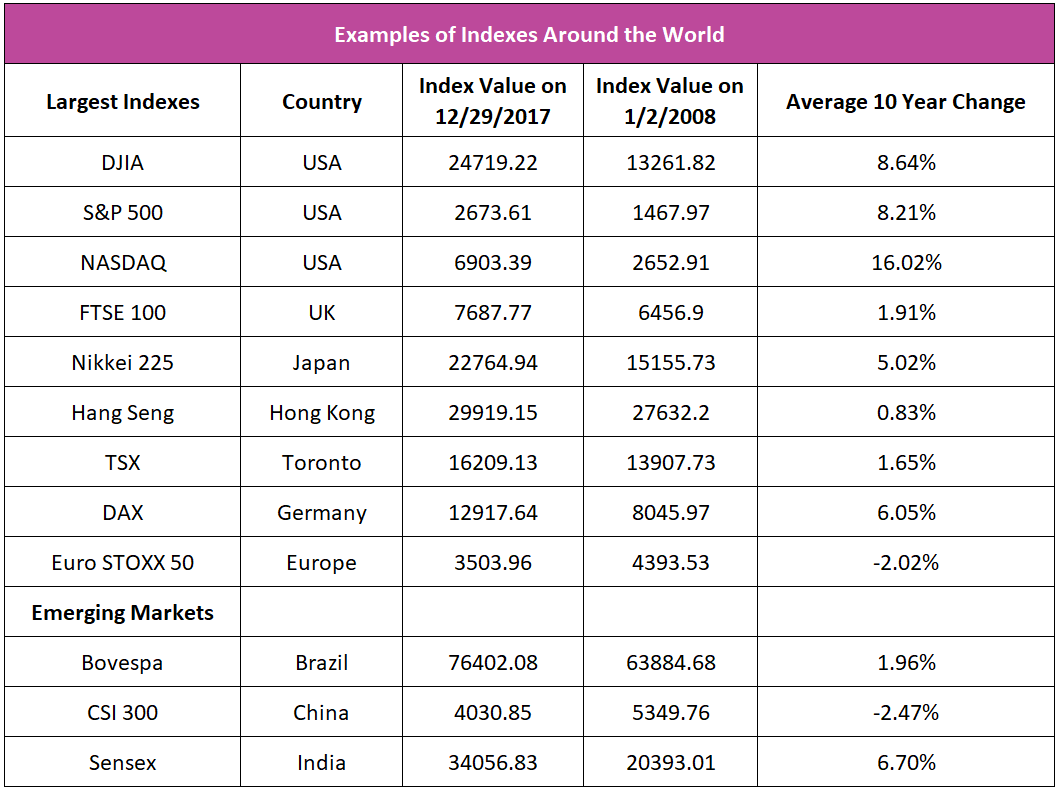 Source: Trading Economics *Figures were obtained on 2/2/2017

Dig Deeper With These Free Lessons:
Capital – Financing Business Growth
Understand a Stock's Performance Using Supply and Demand