Do you own a Samsung Galaxy Note 7, or perhaps a Honda with a Takata airbag? Do you own a car? If so, then you have probably received a recall notice. There have been several very large recalls in the past two years, so I decided to highlight a few of the most interesting ones during my life.
Samsung Electronics Co. - Galaxy Note 7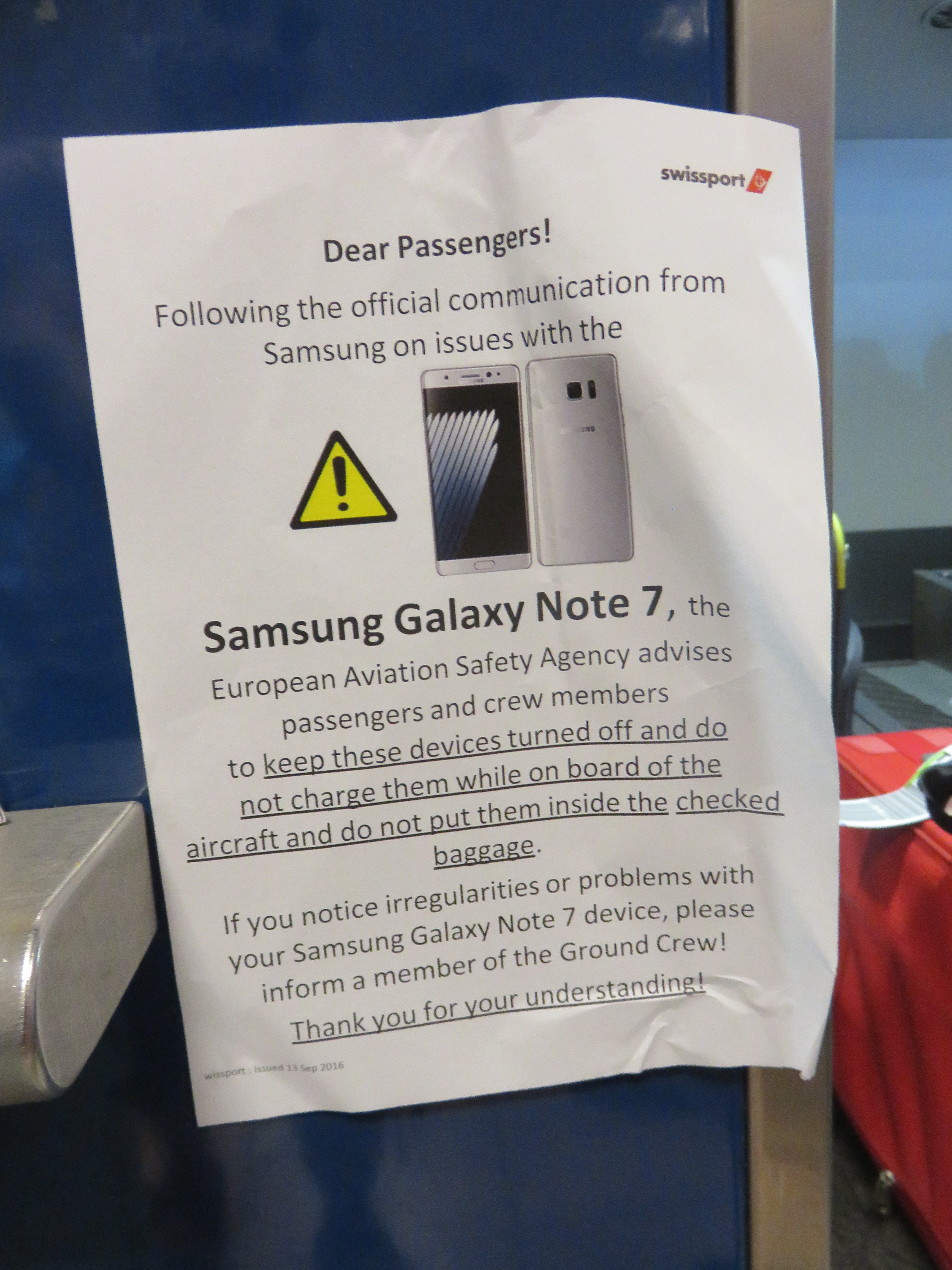 The last few months have been a nightmare for Samsung Electronics Co.'s management. First several phones caught on fire, which prompted a global recall of approximately 2.5 million phones. Many phones were replaced, but then several of the replacement phones caught on fire. Samsung has halted production of the Samsung Galaxy Note 7 and is telling owners to stop using their phones. Sales have been halted. Fortunately no one has been killed from their phone busting into flame, but several users have been burned and there are many claims of property damage. Fear of fire in a contained plane has prompted the US Federal Aviation Administration to ban the Samsung Galaxy Note 7 from all flights. Regulators in many other countries have done the same. This includes carrying phones in luggage.
It is difficult to measure the long-term cost to Samsung's brand image. Most financial analysts believe Samsung Electronics Co. is healthy enough financially to survive, but clearly the recall will cost Samsung dearly in paying for recalls and lost sales. In a recent article
The Los Angeles Times
quoted an estimate of $5.3 billion.
To learn more about the Samsung Galaxy Note 7 recall read these articles:
Marketwatch - Samsung Temporarily Halts Galaxy Note 7 Production, by Wall Street Journal, October 9, 2016

Los Angeles Times - Samsung Galaxy recall to cost at least $5.3 billion, by Associated Press, October 14, 2016
Takata Corp. - Airbags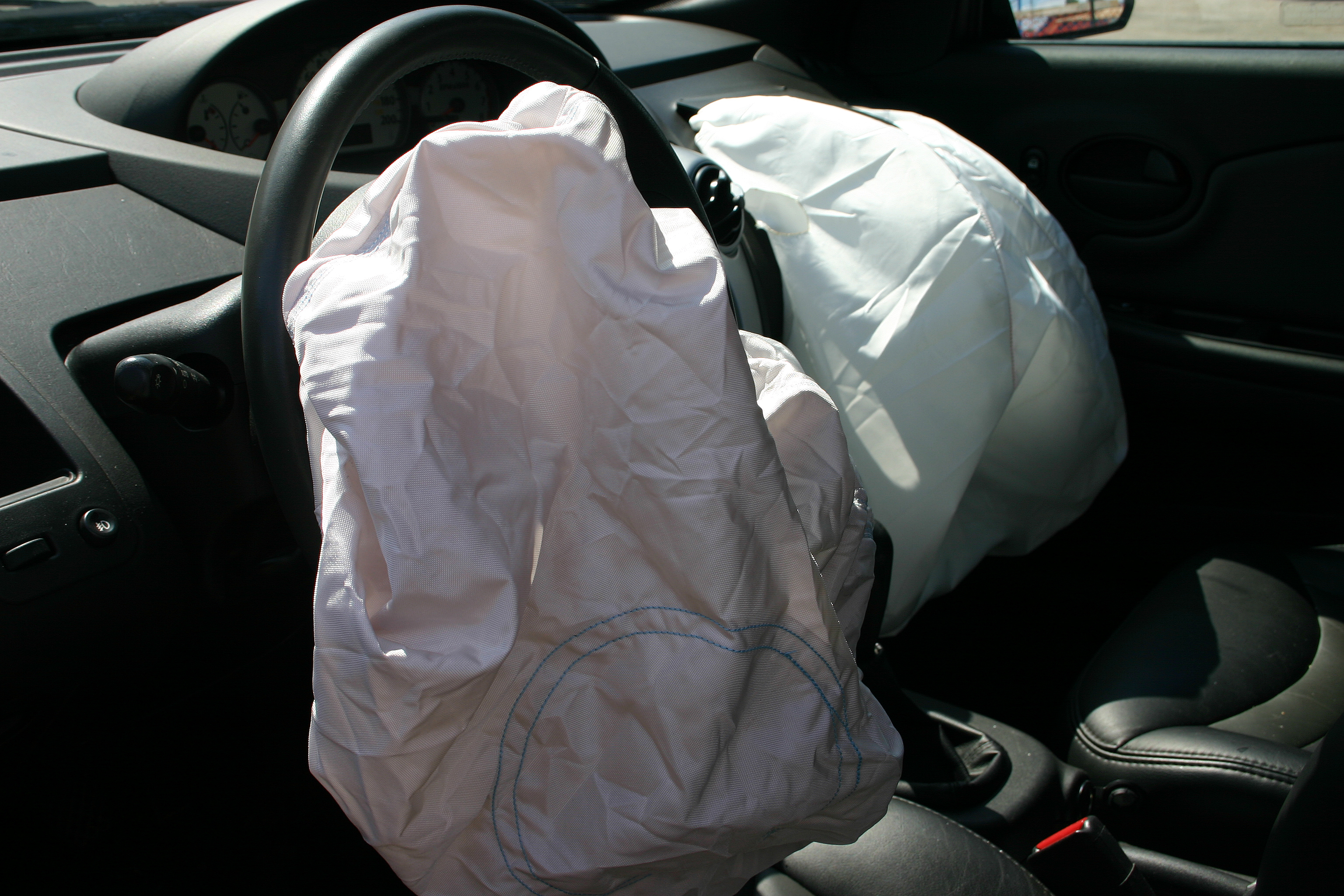 Takata Corp. supplied approximately 20 percent of airbags used by automobile manufacturers prior to its recall. Its airbags have exploded and sent shrapnel throughout the car, killing eleven and injuring 150 people. Unfortunately, there is a good chance these figures will increase because many people have not taken advantage of the recall. Furthermore, some people who have purchased cars recently are unaware their car may have a defective airbag.
Fortune
reported on June 10, 2016 that only eight million out of the 70 million recalled vehicles in the United States have been repaired.
The first death attributable to Takata's airbags was in Alabama in 2004. More injuries followed. By 2014 it became very apparent this problem was far reaching.
The New York Times
reported in November 2014 that there was a cover-up that dates back to 2004.
Bloomberg
reported that the worst-case estimate of the cost is $24 billion, which will be shared by Takata and the 14 automobile manufacturers that used Takata Corp's airbags.
If you would like to determine if your car needs a new airbag then visit
Consumer Reports
.
To learn more about Takata's problem read the following articles.
Consumer Reports - Takata Airbag Recall - Everything You Need to Know, July 22, 2016
Fortune - The Takata Airbag Recall Is Now a Full-Blown Crisis, June 10, 2016
The New York Times - Takata Saw and Hid Risk in Airbags in 2004, Former Workers Say, November 6, 2014
Bloomberg - Takata Puts Worst-Case Airbag Recall Costs at $24 Billion, March 30, 2016
Peanut Butter Corp. of America – Peanut Butter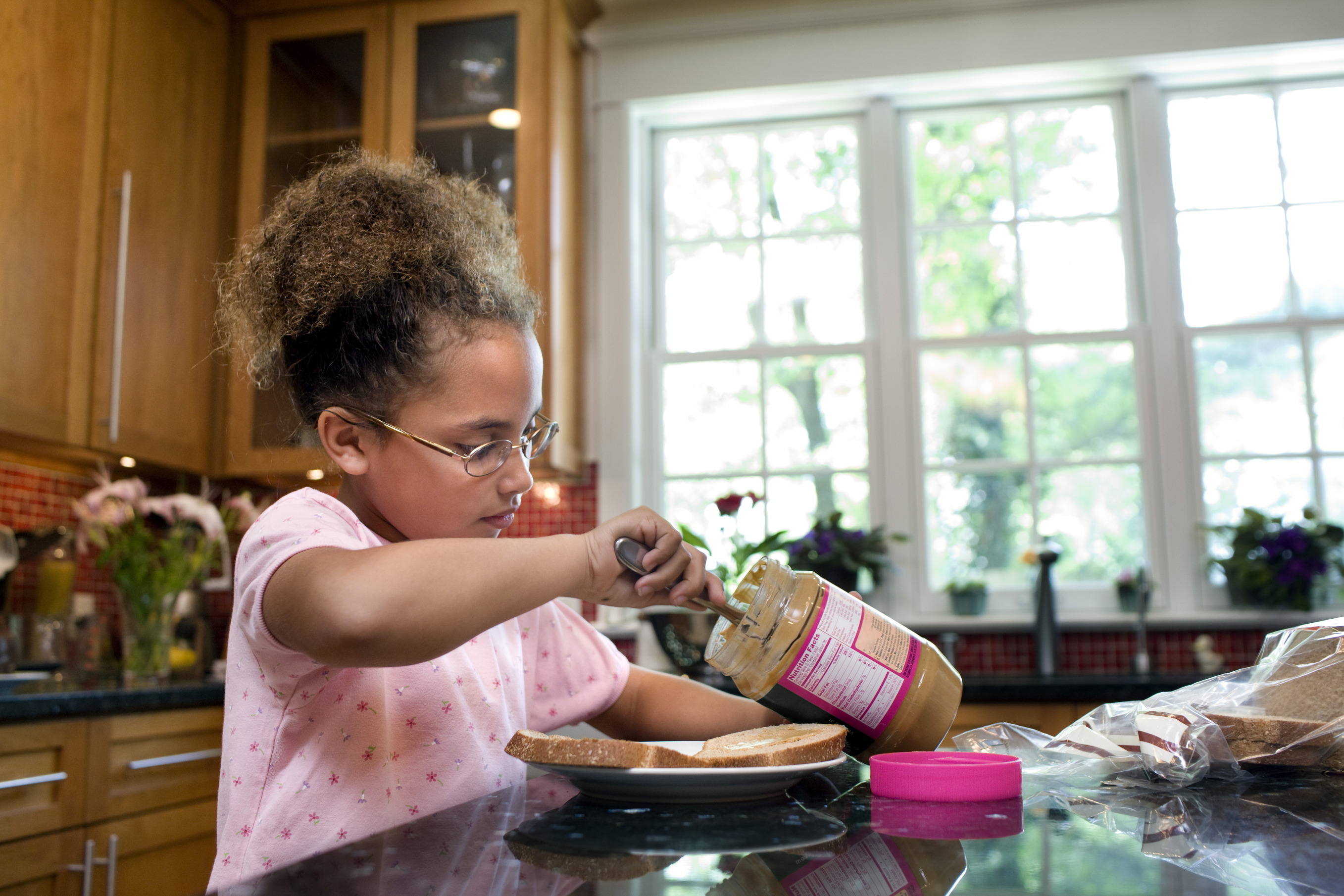 In 2008 there was a salmonella outbreak caused by contaminated peanut butter. By January 2009 the salmonella outbreak was traced to Peanut Butter Corp. of America. Investigators found Peanut Butter Corp. of America's plant in Blakely, Georgia had a leaky roof, rodents, mold, and roaches. All contribute to the growth of salmonella. It was also discovered that the management had altered lab test results. The peanut butter may have contributed to the death of nine people and the illness of 714. The company ceased operations and filed for Chapter 7 bankruptcy protection. Stewart Parnell, the owner, was sentenced to 28 years and 70 criminal charges. His brother, Michael Parnell was also found guilty and is serving 20 years. Mary Wilkerson, the quality assurance manager is serving five years for her involvement in the cover-up of test results.
The Centers for Disease Control and Prevention has a thorough article (see below) about the outbreak and investigation.
To learn more about Peanut Butter Corp. of America read these articles:
CNN - Unprecedented verdict: Peanut executive guilty in deadly salmonella outbreak, September 19, 2014
CDC - Multistate Outbreak of Salmonella Typhimurium Infections Linked to Peanut Butter, 2008-2009, May 11, 2009
Johnson & Johnson – Extra Strength Tylenol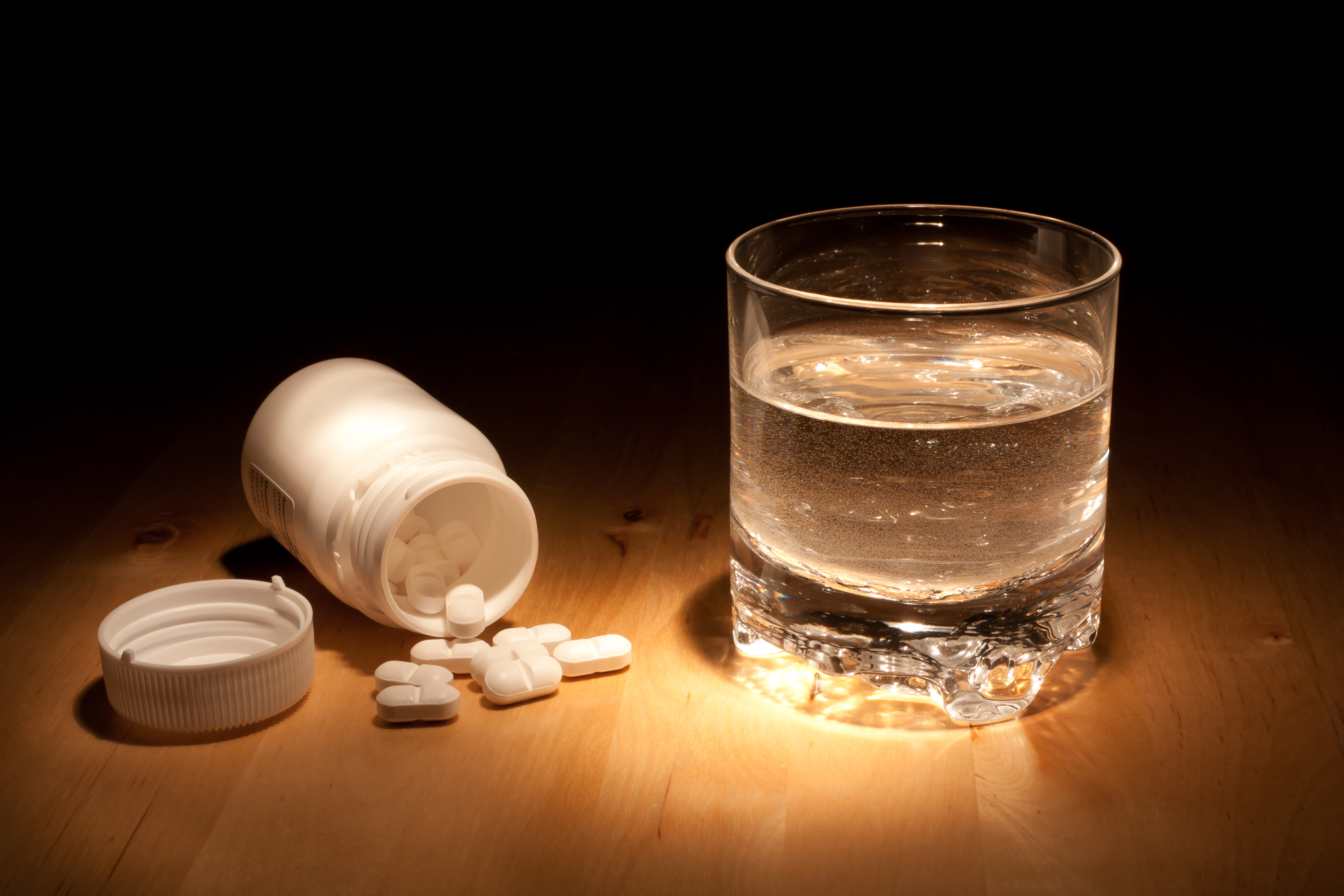 If there was ever a company the benefited from a recall, it was Johnson & Johnson following its recall of Extra Strength Tylenol in 1982. Tylenol was manufactured by McNeil Consumer Products, which was owned by Johnson & Johnson. In September 1982 medicine bottles were not tamper-proof. It was relatively easy to open a box, take out a pill, replace the pill and close the box without anyone knowing.
On September 29, 1982 Mary Kellerman, a 12 year old girl, had a sore throat. Her parents gave her a Tylenol capsule and a few hours later she was found dead. Six more people died within a few days. All the victims were in the Chicago area. Someone had laced capsules with potassium cyanide, a chemical that can kill people. The guilty party removed the bottles from the shelves, laced them with the poison and then returned them to the shelves. In a nationwide recall, Johnson & Johnson pulled 3 million bottles from pharmacy and retailers' shelves. Two months later J & J introduced caplets. J & J also changed their bottles by triple-sealing them. The caplets were more difficult to tamper with than the capsules that had been poisoned. The triple-sealed bottles made it easy for a consumer to recognize if the contents had been tampered with. The triple-sealed bottles became the standard of the industry. Johnson & Johnson's cost was $100 million.
Prior to the poisoning, Tylenol had a market share of 35 percent, and Tylenol contributed approximately 17 percent of the company's net income. Following the nightmare, Tylenol's market share dropped to eight percent. However, because of the quick, honest and definitive response, Tylenol's market share rebounded to 30 percent in one year. Furthermore, I believe the way Johnson & Johnson handled the tragedy improved its public image and continues to contribute to sales in other products. Consumers trust Johnson & Johnson.
For more on the Tylenol recall read:
The New York Times - Tylenol made a hero of Johnson & Johnson: The Recall that Started Them All, March 23, 2002
Fortune - The Fight to Save Tylenol (Reprinted from Fortune 1982), October 7, 2012