The Big Business of Sports
There is no question that the sports culture in our society is big business. From college teams to Major League Baseball (MLB) to the English Premier League (EPL); leagues, teams and athletes around the world are like all businesses and strive to drive up their values.
How massive is the sports industry globally? According to Business Wire, the sports industry reached a value of nearly $488.5 billion in 2018 and is expected to grow to nearly $614.1 billion by 2022.
As thrilling as it is to watch our favorite teams compete for championships, as much as sports helps to build community, and the impact that superstars like LeBron James make when they give back to the less fortunate, we are reminded that sports is big business. Below are five examples:
1. TV and Sports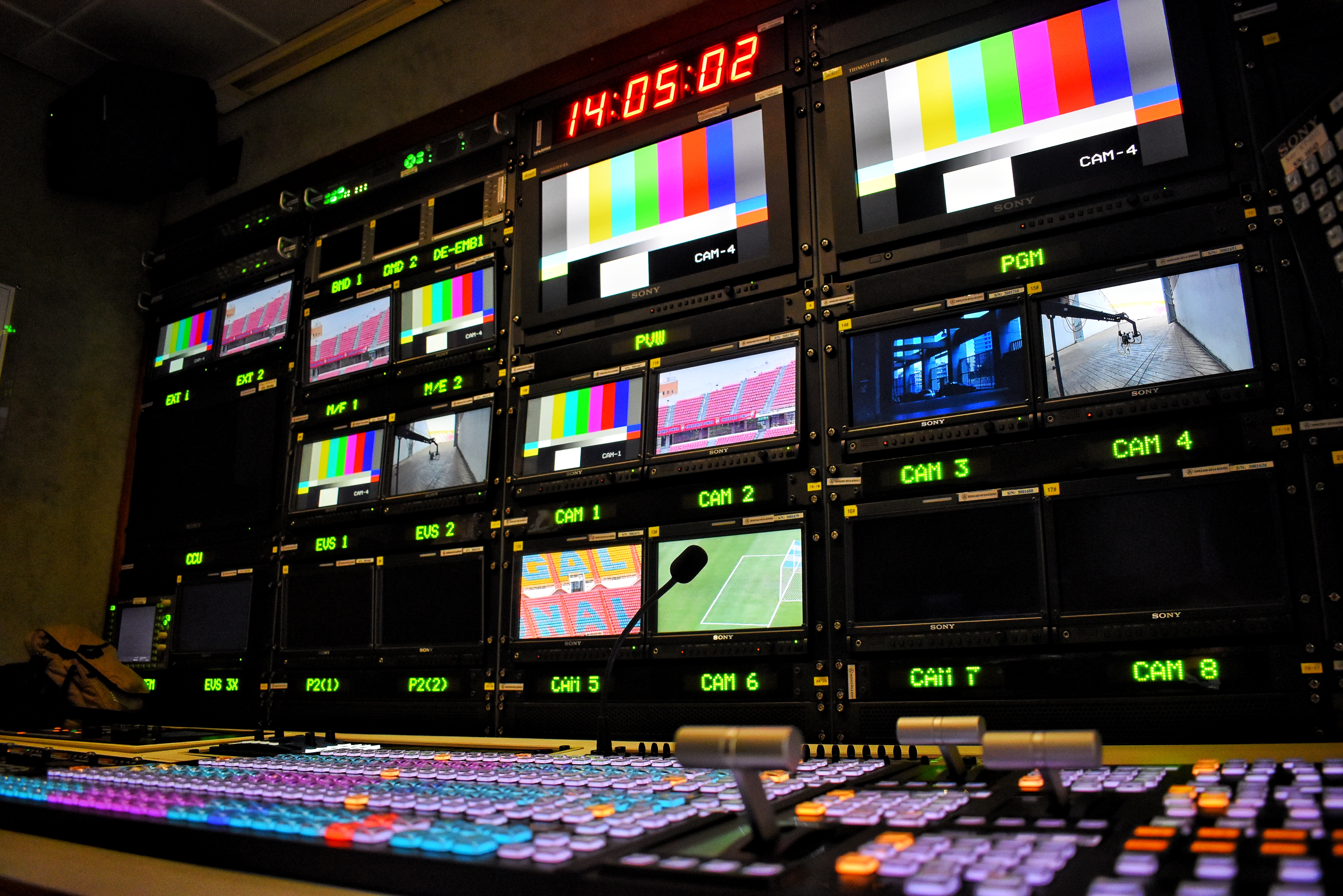 Television and sports go hand-in-hand. Media companies pay millions of dollars for the right to broadcast the games they feel would be compelling to viewers and fans.
At the 2020 Super Bowl, featuring the Kansas City Chiefs and the San Francisco 49ers, Business Insider reported that the average cost for a 30-second advertisement was $5.6 million. In comparison, the average cost in the 1967 Super Bowl was a modest $37,500 (or $293,000 after being adjusted for inflation).
One of the major sources of revenue for the English Premier League is money from selling the rights to broadcast its games both domestically in the United Kingdom and globally in more than 200 countries. In fact, last season, the Premier League handed out more than £43 million in revenue to each of its 20 clubs originated from its international media deals alone.
In the summer of 2018, Amazon and the Premier League struck a groundbreaking deal to stream 20 matches per year for three years beginning with the 2019-20 season. The games being broadcast are made available to Amazon Prime members in the UK. To acquire those rights, Amazon paid a reported fee of £90 million to the Premier League, according to The Guardian.
Amazon's deal comes on the heels of Comcast, the owner of NBC Sports, extending its contract with the English Premier League prior to the 2016-17 season to broadcast every game throughout the United States until the end of the 2021-22 campaign. That pact follows the original agreement signed by NBC Sports prior to the 2013-14 season for a reported $250 million in exchange for three years of TV rights.
According to The Wall Street Journal ($), ESPN is paying $470 million annually for rights to televise the College Football Playoff (CFP). The 2020 CFP National Championship game in which LSU beat Clemson averaged 25.5 million viewers for ESPN's 'MegaCast' which refers to ESPN's use of multiple productions surrounding the game.
Football is the primary revenue generating sport for Division I schools within the Power Five (ACC, Big Ten, Big 12, Pac-12, SEC) and Group of Five (AAC, C-USA, MAC, Mountain West, Sun Belt) conferences. All of the conferences across the FBS landscape are selling TV rights. For example, in 2017, the Big Ten Conference announced a six-year $2.64 billion agreement with ESPN and Fox Sports, according to the Chicago Tribune. As a member of the Big Ten, Penn State received more than $38 million in an annual payout in 2018 as part of the Big Ten media rights deal. Even the American Athletic Conference, Mid-American Conference and the Mountain West have lucrative TV contracts.
2. Sports Gambling & Daily Fantasy Sports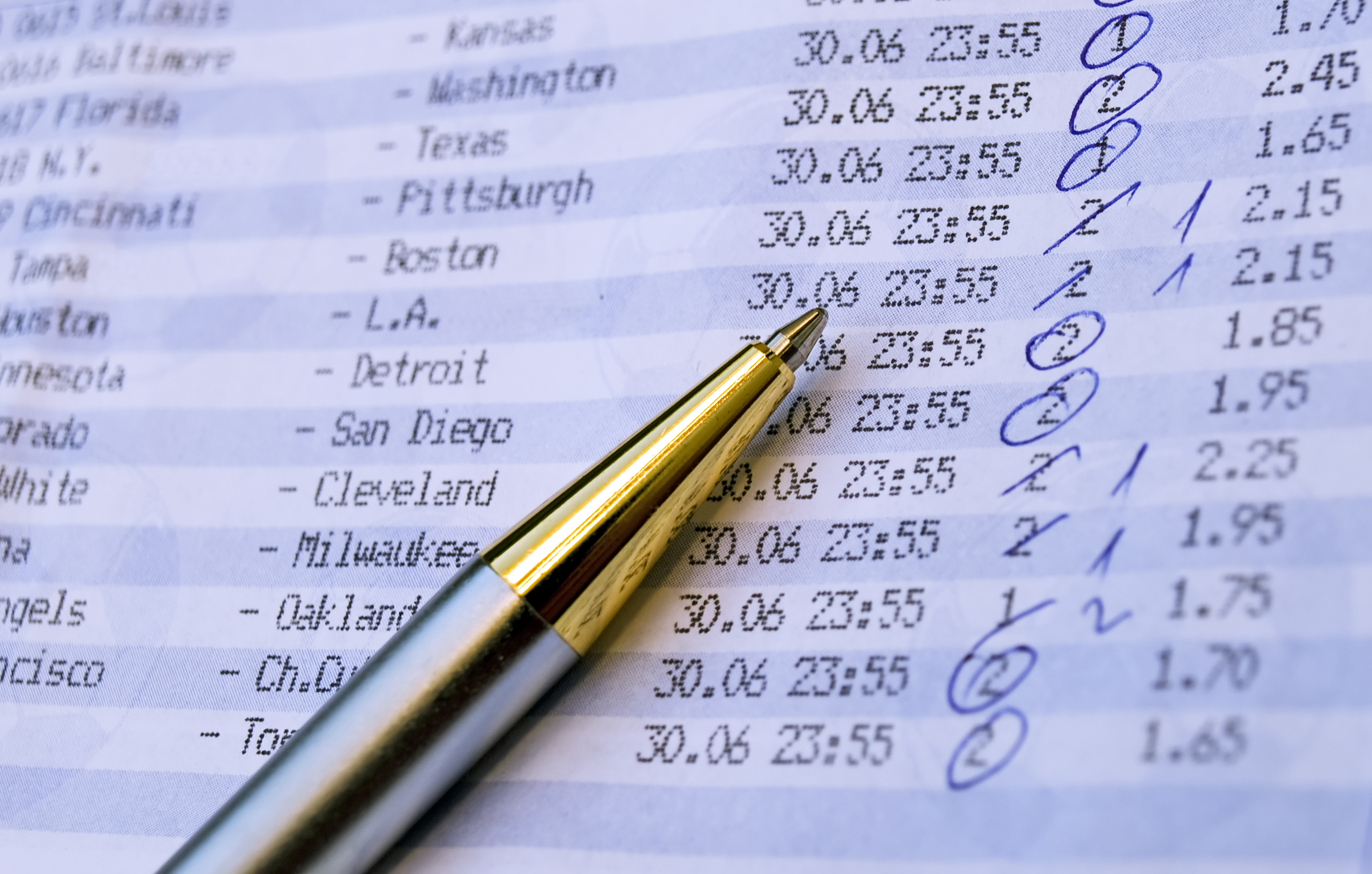 Sports betting has been legal in Las Vegas since 1951, when fans could place bets on the outcomes of games inside casinos. That changed on May 14, 2018 following the United States Supreme Court decision that allows states to legalize sports betting (Business Insider) Legalized sports betting is expected to grow from a $5 billion to a $102 billion industry between 2017 and 2022 according to US Bets. 42 states are now moving toward legalizing sports betting. Visit ESPN's sports map to learn about sports betting in your state.
Daily fantasy sports (DFS) is another form of sports betting that has become increasingly popular in recent years. DFS is a spin-off of season-long fantasy contests where users create daily lineups and compete against millions of others for cash and prizes, giving them the flexibility to utilize the top matchups. According to Nasdaq, the Fantasy Sports & Gaming Association estimates 59 million people play fantasy sports in the United States and Canada. The increase in popularity of sports betting has seen the creation of new talk shows and websites, such as ESPN's Daily Wager or RotoGrinders which are designed to help users place daily bets for their optimal lineups.
3. The NCAA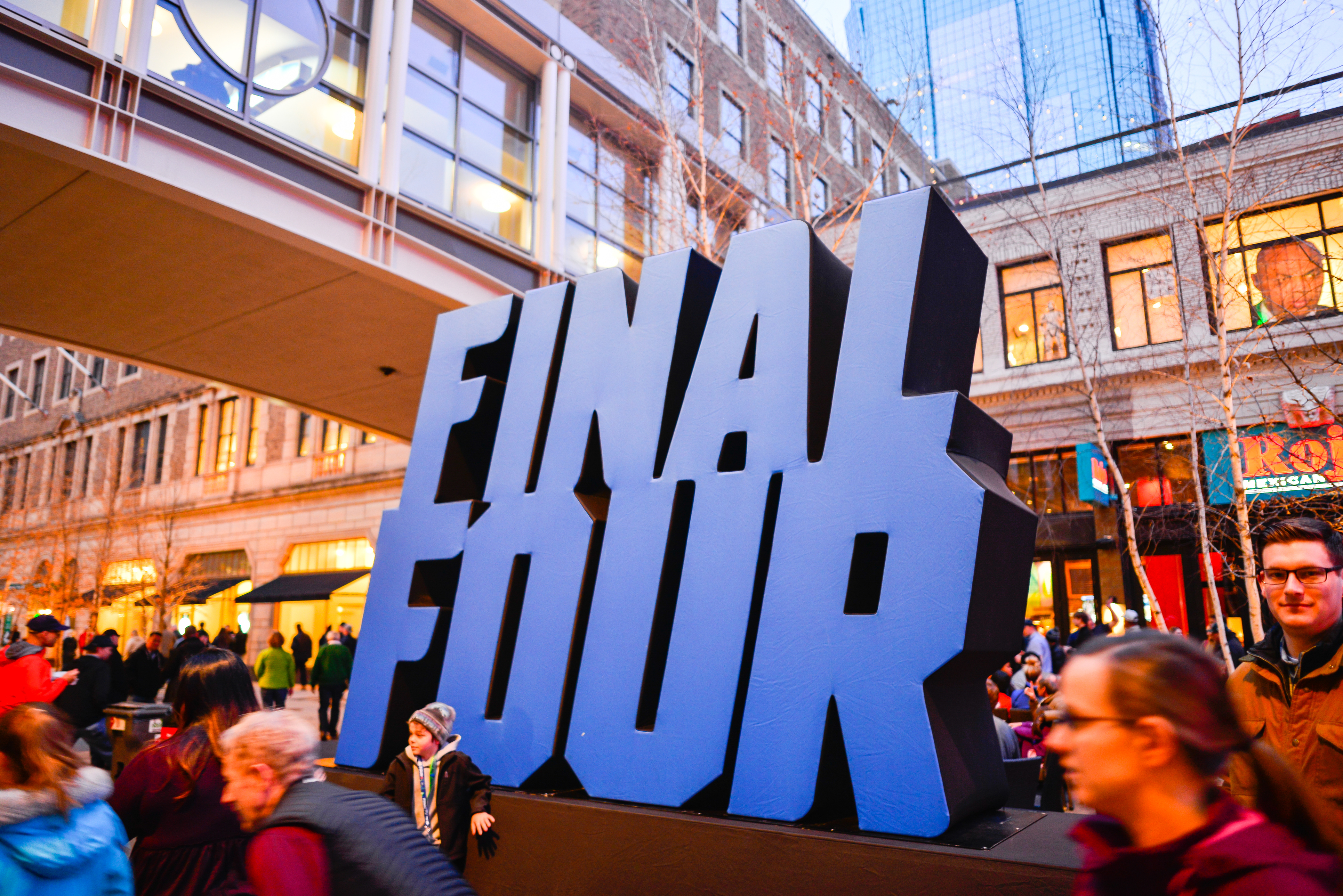 It's no secret that the NCAA operates as a non-profit enterprise, re-distributing most of its revenues back to its member institutions even as it brings in millions of dollars from its sponsors and tournaments. Many Americans make it an annual tradition to fill out brackets for the NCAA Tournament and place wagers on teams. Casinos in places like Las Vegas are full of patrons that have a stake in the game.
But, did you know that, according to ESPN, the NCAA topped $1 billion in revenue for the first time in its history during the 2016-17 academic year in reported audited financial statements? The NCAA Men's Basketball Tournament is the primary source of NCAA revenue. The tournament generated $761 million during the 2017 NCAA Tournament that was ultimately won by University of North Carolina. Of that $1 billion total revenue, the NCAA dispersed more than half -- $560.3 million – back to its institutions across the Division I, II and III levels.
The NCAA Men's Basketball Tournament may be the primary driver of revenue for the organization, but that's only because it doesn't own the direct rights to the Football Bowl Subdivision (FBS) College Football Playoff. It's the only collegiate national championship that the NCAA doesn't own the sole rights to. Instead, the College Football Playoff is owned by the five Power Five Conferences – ACC, Big Ten, Big 12, Pac-12 and the SEC --- along with Notre Dame, who is not affiliated with a conference and plays football as an independent. The revenue generated is then distributed back among the schools that make up the FBS with the majority of the revenue going back to the 60 Power Five programs, along with Notre Dame.
The revenues generated by schools is staggering. Clemson's three-year average revenue from 2015, '16 and '17 was $77 million after making an appearance in the College Football Championship game in two of those three seasons (Forbes). That pails in comparison to Texas A&M's staggering $147 million in revenue over the same period. Do you want to know how much your favorite school receives or spends in athletics? Visit the NCAA's summary for the 2017-18 academic year published by the USA Today.
4. The Valuations of Teams & Leagues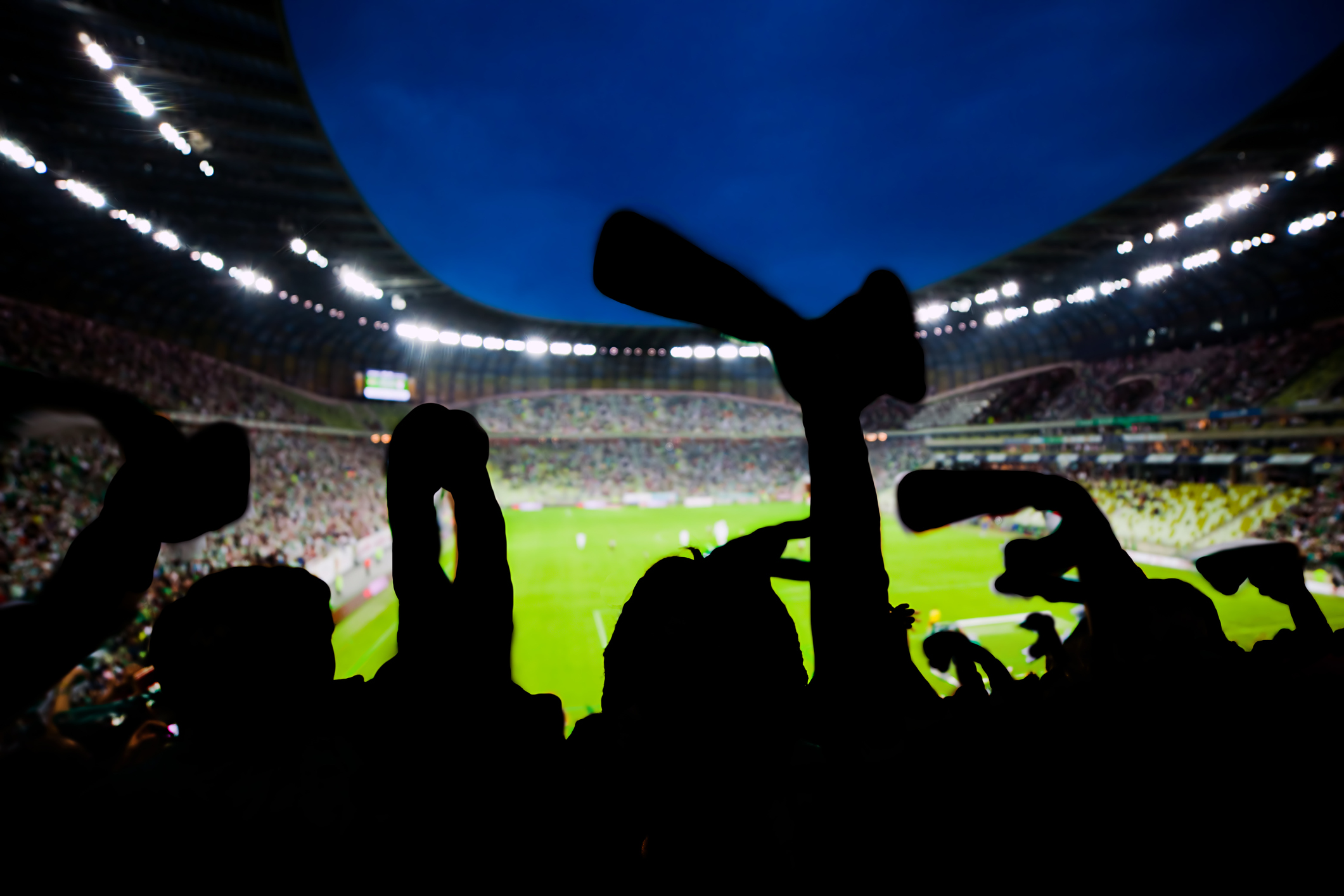 Can you guess the world's most valuable sports franchise? According to Forbes, in 2019, it's the Dallas Cowboys, who are worth $5 billion and are owned by Jerry Jones. The Cowboys took the top spot in 2019 for the fourth consecutive year and are one of eight American sports teams to appear inside the top 10 of the rankings for the highest valued sports franchise. They are also one of 26 NFL teams that the publication has listed among its top 50 and, believe it or not, that's fewer than the 29 NFL franchises that appeared among the top 50 in 2018.
The New York Yankees are No. 2 on the list, worth an estimated $4.6 billion, while Real Madrid ($4.24 billion), Barcelona ($4.02 billion) and the New York Knicks ($4 billion) round out the top five teams.
The Carolina Panthers are the most recent NFL team to undergo an ownership change when David Tepper bought the team in 2018 in the largest sports sale transaction ever recorded at $2.3 billion. They are listed at No. 38 in the Forbes' top 50 in 2019.
Five teams from the English Premier League – Manchester United, Manchester City, Chelsea, Arsenal and Liverpool – appear in the top 50 with Manchester United being valued No. 6 overall and worth $3.81 billion. However, Real Madrid ($4.24 billion) and Barcelona ($4.02 billion) from La Liga are worth more, appearing at No. 3 and 4 on the list, respectively.
The Premier League contributed £7.6 billion to the UK's Gross Domestic Product (GDP) in 2018, with the league providing almost 100,000 full-time jobs, according to the British Council. It's one of Britain's largest exports, with more than 200 countries receiving game broadcasts week-in and week-out, making it arguably the most popular sports league in the world.
The valuation of sports teams since Forbes' 2012 list has increased dramatically, where in 2012 there was only one team – Manchester United -- with a valuation of $2 billion or more. That number has increased to all 50 teams listed in 2019, the first such year on record.
5. Players Salaries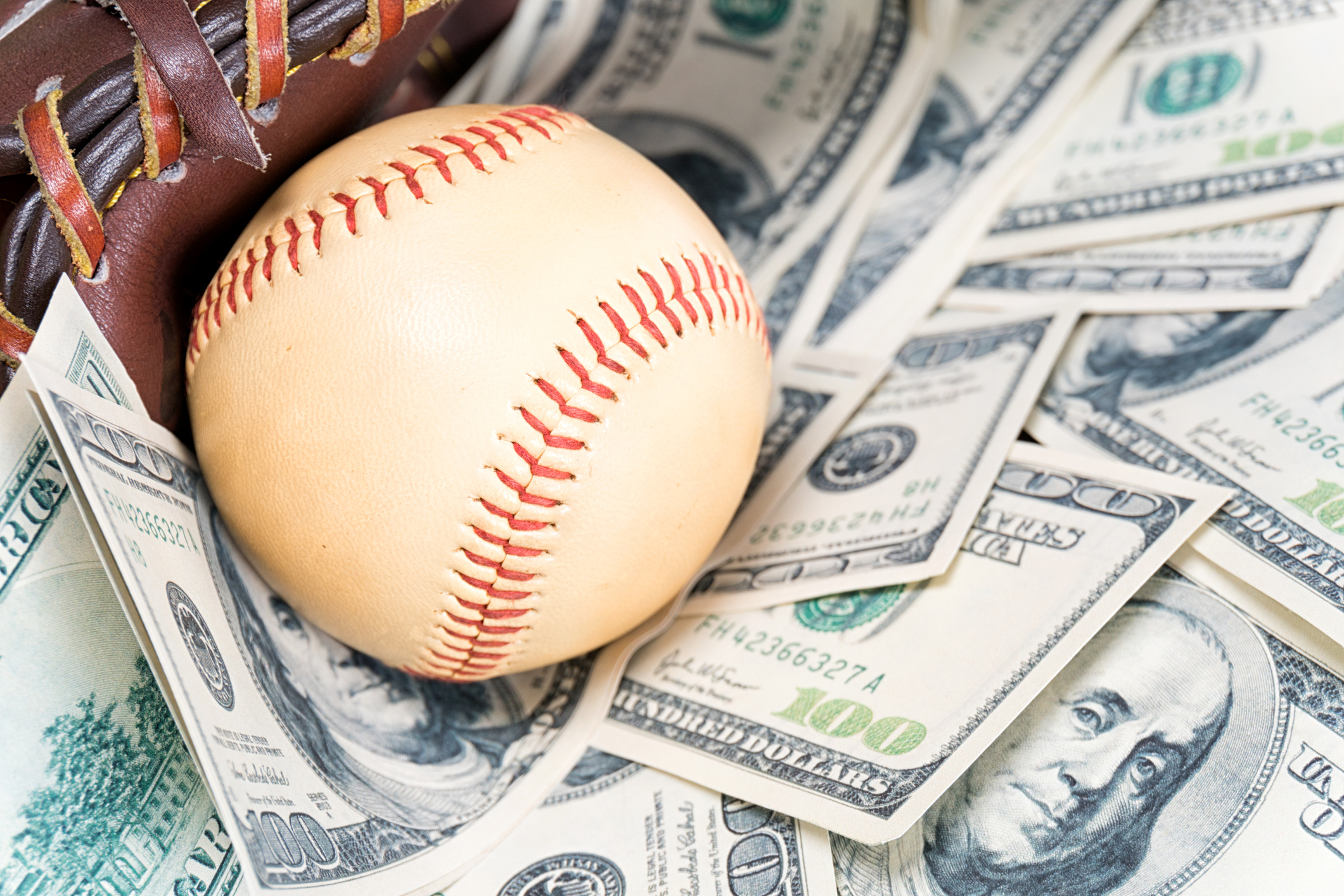 Do you know the reason why athletes are paid so much money in order to perform at the highest levels of their profession? It's because of their scarce abilities (See: Managing Scarcity). Owners are willing to pay enormous salaries to the best athletes because winning increases interest and revenues, which in turn increases a team's value.
Athletes are constantly signing record-breaking contracts. This past offseason in Major League Baseball (MLB), pitcher Gerrit Cole signed the richest deal that any pitcher has ever signed with the New York Yankees - $36 million per year. That agreement was reached just a few days after Washington Nationals ace Stephen Strasburg re-signed with the reigning World Series champions for $35 million a year.
The contracts for Cole and Strasburg came just one year after the Los Angeles Angels re-signed Mike Trout, regarded as the top player in baseball, to a contract valued at $430 million over 12 seasons or $35 million per year. In addition, superstars Bryce Harper and Manny Machado signed contracts worth more than $25 million annually with the Philadelphia Phillies and San Diego Padres, respectively.
The escalation in compensation is far from limited to MLB. In boxing, the highly anticipated 2015 showdown between Floyd Mayweather and Manny Pacquiao helped both fighters earn $300 million and $160 million, respectively. The $300 million that Mayweather earned in 2015 is the most ever earned by an athlete in a single year. Forbes writes on the escalation of player salaries from 1995 to 2015, where the top 40 athletes in the world made a combined $490 million or $766 million adjusted for inflation. That's compared to more than $2 billion in 2015.
In golf, the winner's check on the PGA Tour and European Tour is routinely over $1 million dollars. This year, The PLAYERS will hand out the largest winner's check on the Tour - $2.7 million. During the 2019 season 112 golfers earned more than $1 million in on-course earnings, led by Brooks Koepka ($9.6 million). In comparison, in 1995 only nine players earned more than $1 million in on-course earnings, led by Greg Norman ($1.6 million).
Of course, athletes routinely make more money away from their profession in endorsement contracts and performance bonuses. In soccer, Lionel Messi earned $92 million in salary and performance-related bonuses from Barcelona FC, while also making an additional $35 million in endorsements with Adidas and Gatorade, among others. Tiger Woods earned $63.9 million in 2019, $9.9 in tournament winnings and $54 million in endorsements with Nike, TaylorMade, Rolex, and several others.
Sports is big business, whether that is defined by revenues generated, salaries paid, fan interest, or a team's value.