The Move to Electric Vehicles (EV)
As scientists and world leaders become more informed about climate change, the world has adjusted the way it buys cars.
The way a car is powered has changed dramatically over the last 20 years, from the traditional combustion engine to the hybrid model car with the introduction of the plug-in hybrid to the recent introduction and development of the electric vehicle (EV).
Chances are, your next car will be more environmentally friendly. Electric vehicles are the fastest growing segment of the automotive industry. How are companies in the automotive industry adapting? What will it take to build the infrastructure for a sustainable charging network?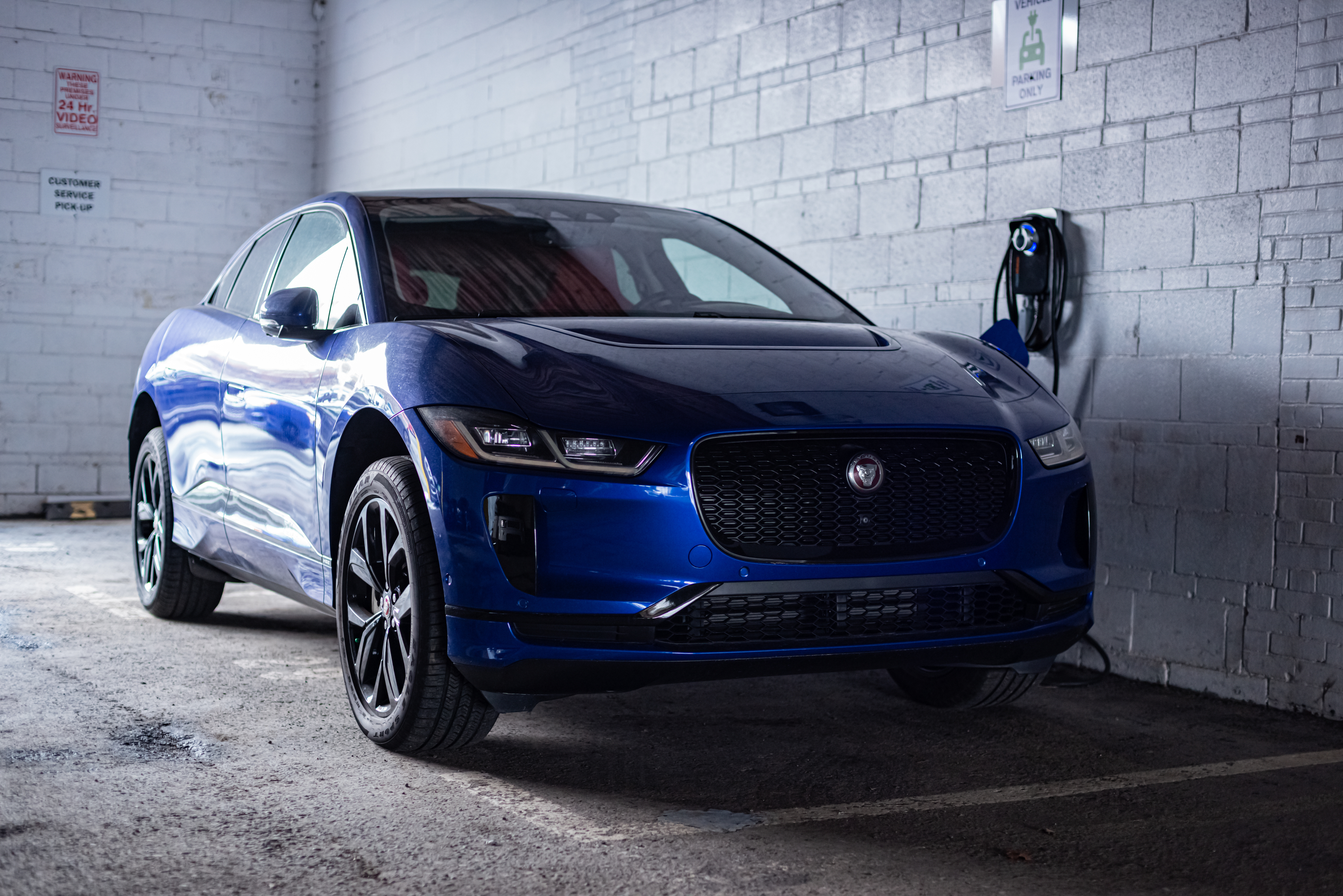 Image from iStockThere are now more than seven million electric vehicles (EV's) on the road or an estimated 3% of cars sold worldwide, according to BloombergNEF's 2020 Electric Vehicle Outlook. The analysis predicts that 10% of passenger vehicles sold worldwide will be EV models by 2025, growing to 28% by 2030 and 58% in 2040.
Sales of cars with internal combustion engines peaked in 2017 and are projected to remain in decline, as the EV battery cost, battery range and charging footprint continue to improve. The growth comes from countries and businesses competing to re-shape the automotive industry, given the urgency to become more carbon efficient and eco-friendly, and changing consumer preferences.
Tesla is the leader in the electric vehicle revolution and became the world's most valuable car company when it surpassed a $208 billion market capitalization earlier this year. The company is paving the way in electric within the United States, as traditional automobile manufacturers play catch-up with more EV models, such as Ford's all-new electric Mustang Mach-E, which is expected to be released within the next year.
With the massive growth of electric cars comes the need for an expanded charging network.
There are currently 26,000 electric charging stations in the United States offering 84,000 plugs. Owners of EV models must plan carefully when traveling long distances. Less than 15,000 plugs are fast chargers, able to charge an electric car in 30-40 minutes. With electric vehicles making up an estimated 1.3% of car sales in the United States, there will be a need for thousands of charging stations as more EV models are introduced in the next few years. [Associated Press]
Over the next five years, companies such as General Motors plans to triple its charging network by providing 700 fast charging stations in conjunction with charging company EVGo.
Part of the appeal for electric vehicles comes from the convenience of charging from home like an estimated 80% of EV owners, according to the Department of Energy. However, home charging networks are not always an available option, especially to EV owners living in an apartment or without easy access to an electrical outlet.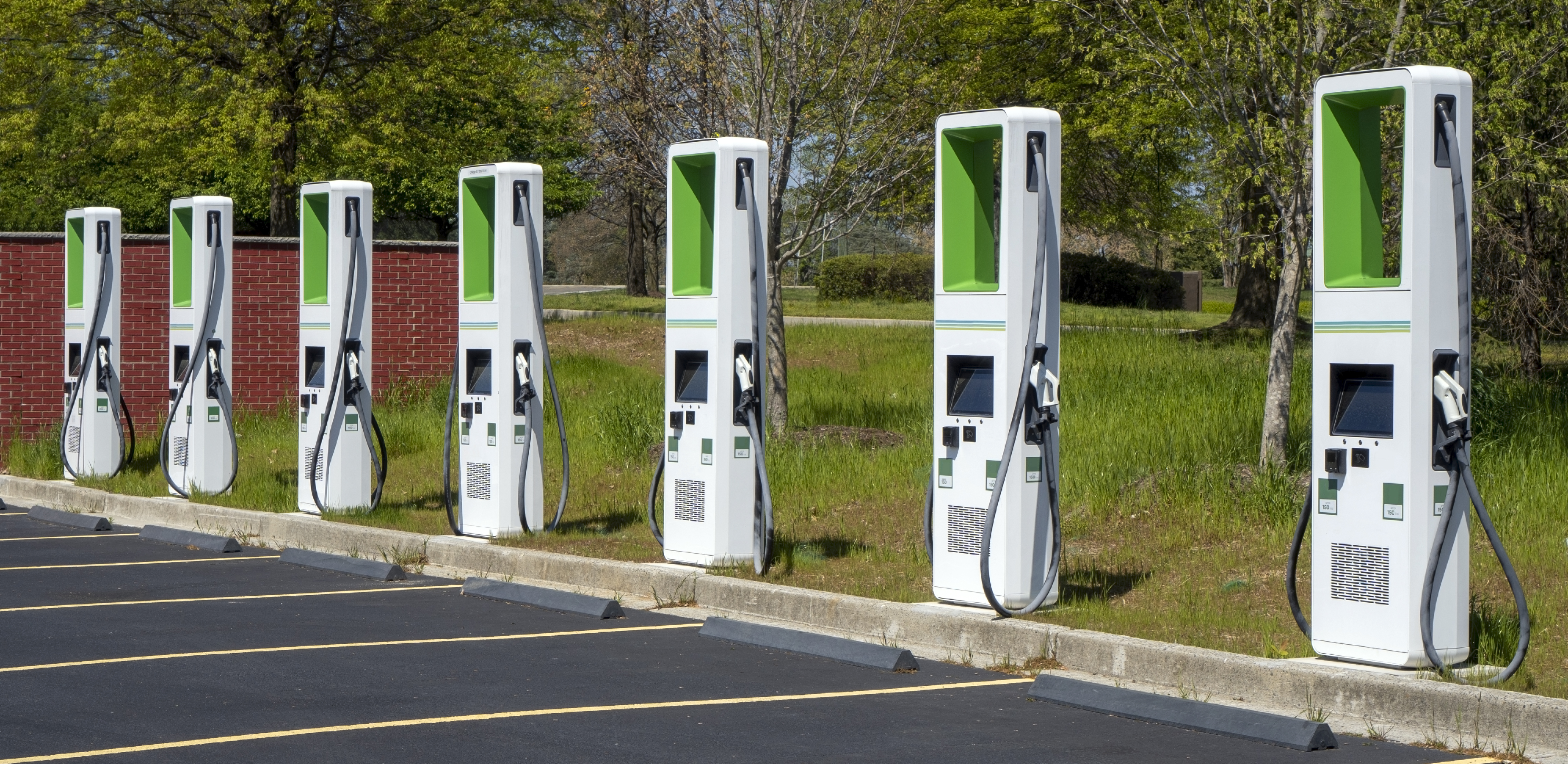 Image from iStockElectric charges are currently done on three levels, as outlined by the Union of Concerned Scientists and Car and Driver.
Level 1 is the standard home charging network done which uses a standard 120-volt circuit. It is the slowest way to charge an electric vehicle, adding an estimated five miles of charge per hour. It's ideal for low-to-medium range plug-in hybrid models and low daily usage electric vehicles.
Level 2 charging can also be done from the comfort of the home. It requires a 240-volt circuit. The charging speed depends on the vehicle but is expected to gain an estimated 22.5 miles of charge per hour or 180 miles over an eight-hour charge. Level 2 chargers are also the most common public chargers and can be found outside some stores and restaurants. Most Level 2 chargers are compatible with all EV models, but some models, such as Tesla, require an adapter.
How much does an electric charge add to the electric bill for homeowners? It depends on vehicle usage, the EV model and the kilowatt rate from the electric company. The Department of Energy estimates the average costs of home charging to be comparable to running a central air conditioning unit for six hours.
Many businesses provide free access to Level 2 chargers as a way to support a greener environment and as an added benefit for employees and customers. Because EV owners can locate charging locations on apps, businesses can use chargers as a way to attract customers.
DC Fast Charging or a Tesla Supercharger is the third and fastest way to charge an electric vehicle. They can add 50-90 miles of charge in 30 minutes depending on the station's power capacity. These chargers fluctuate in price and are often charged by the hour of use. For some Tesla owners, the use of Superchargers is free for vehicles purchased prior to January 2017, while others have to pay depending on the car model and year.
A dip in gasoline prices can decrease or eliminate any cost advantage for drivers who rely on Tesla Superchargers. For example, a 100 kwh will power a Model S Tesla approximately 370 miles would cost $26 to charge with a price of $0.26 per kwh. A gas-powered car would travel the same distance at the same cost if the car attained 30 mpg and gasoline cost $2.11 per gallon. Gas prices have dipped below $2.00 in many states. To eliminate or reduce this cost disadvantage, Tesla owners would need to supplement their charge with Level 1 or Level 2 charges.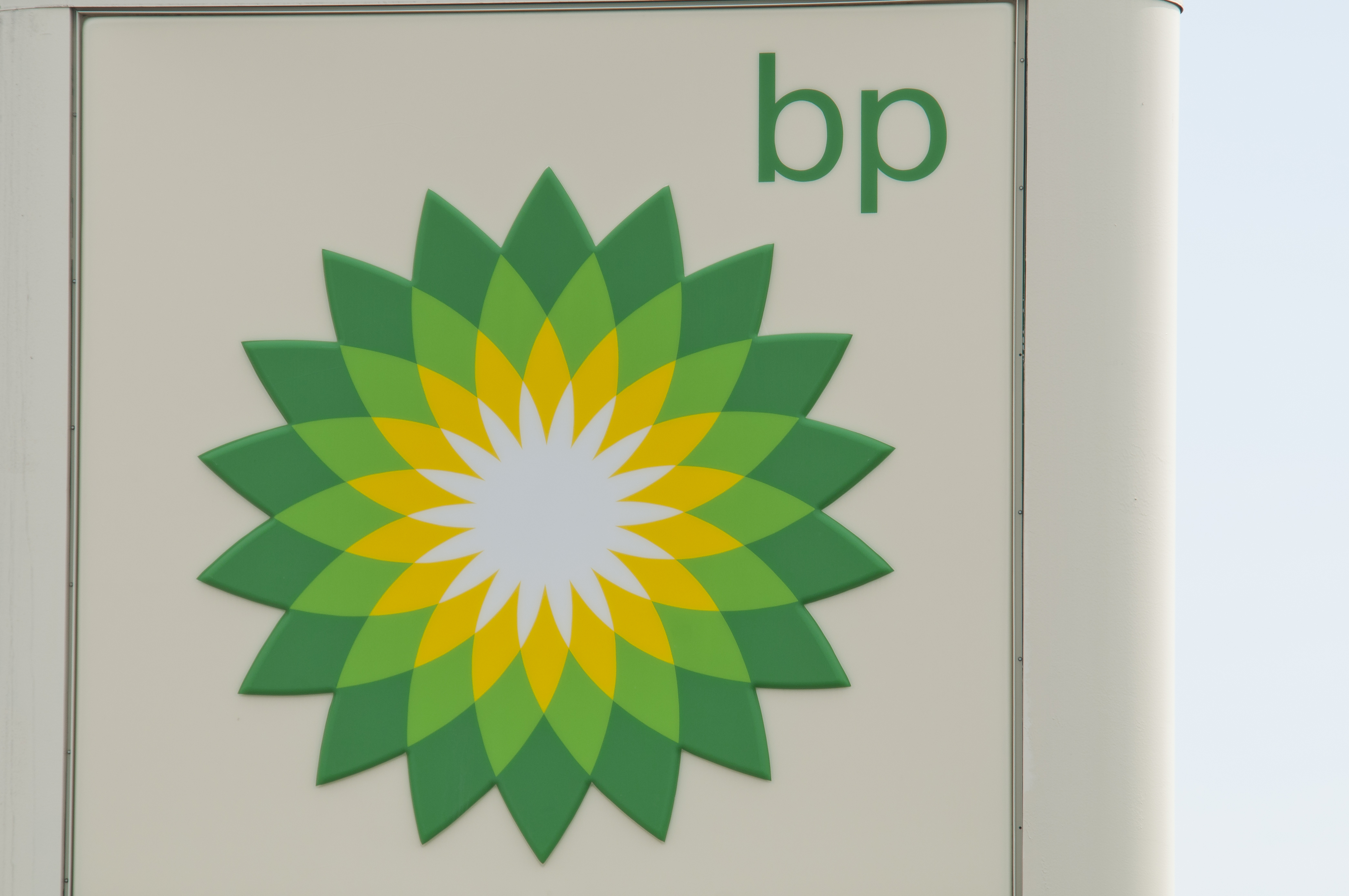 Image from iStockDoes a future of electric vehicles and the use of electrical supplies threaten traditional oil companies such as BP, and Royal Dutch Shell? Yes, but don't expect them to go out of business. Instead they will adapt to the changing technology.
Traditional oil companies may actually have an advantage due to the infrastructure already in place with existing gas stations. Royal Dutch Shell bought charging network company NewMotion in 2017, which operates nearly 150,000 charging stations across Europe. Shell is also working, along with Tesla, on a charging station powered by solar panels that can generate and store enough energy for a consistent charge.
Meanwhile, Shell rival BP is planning to invest between $500 million to $5 billion in low carbon projects this decade. The London-based company even plans to consider installing charging areas at its U.S. based gas stations. [The Washington Post]
BP is in the process reinventing itself by investing in wind and solar power to develop longer lasting battery storage. It's planning to slash its oil and gas output by 40 percent, while pledging earlier this summer to stop looking to new areas for oil and gas with the goal to eliminate carbon emissions by 2050.
One of the greatest challenges between buying an electric vehicle or an internal combustion engine is the price parity. While the cost to drive an EV is competitive with gas-powered vehicles, traditional gas-powered vehicles remain less expensive to buy due to the expense of batteries on electric models. Recognizing the environmental benefit of EVs many governments have made it easier for people to buy electric.
The United States is lagging behind Europe in terms of electric car sales in part because of the greater incentives that governments throughout the European Union have provided their citizens. [The New York Times] Gas prices across Europe approach $5.00 per gallon, far above the average U.S. price, making electrically powered vehicles more economical.
While the United States and China lead the way with the manufacturing of electric cars, Norway is the world's leader in EV driving by percentage of users. An estimated 40% of new cars sold in Norway are electric. Norway's government plans to ban all new sales of gas-powered cars by 2025.
The Norwegian government has provided EV owners with other incentives, such as access to the bus lane and becoming exempt from paying a 25% consumption tax. In addition, EV owners in Norway save on toll roads and parking rates. [EcoWatch]
Other countries are providing similar incentives.
France announced a €1.3 billion program to incentivize consumers to buy new EV models. A person can earn as much as €12,000 for trading in their diesel engine vehicle for an electric. The program, announced by the French government in May, pays €5,000 to those who choose to abandon their diesel cars and €7,000 to those who buy an electric vehicle. [Automative News Europe]
Germany also recently announced the focus of expanding its charging networks and advancing renewable energies by allocating €130 billion in its recovery budget. [Bloomberg]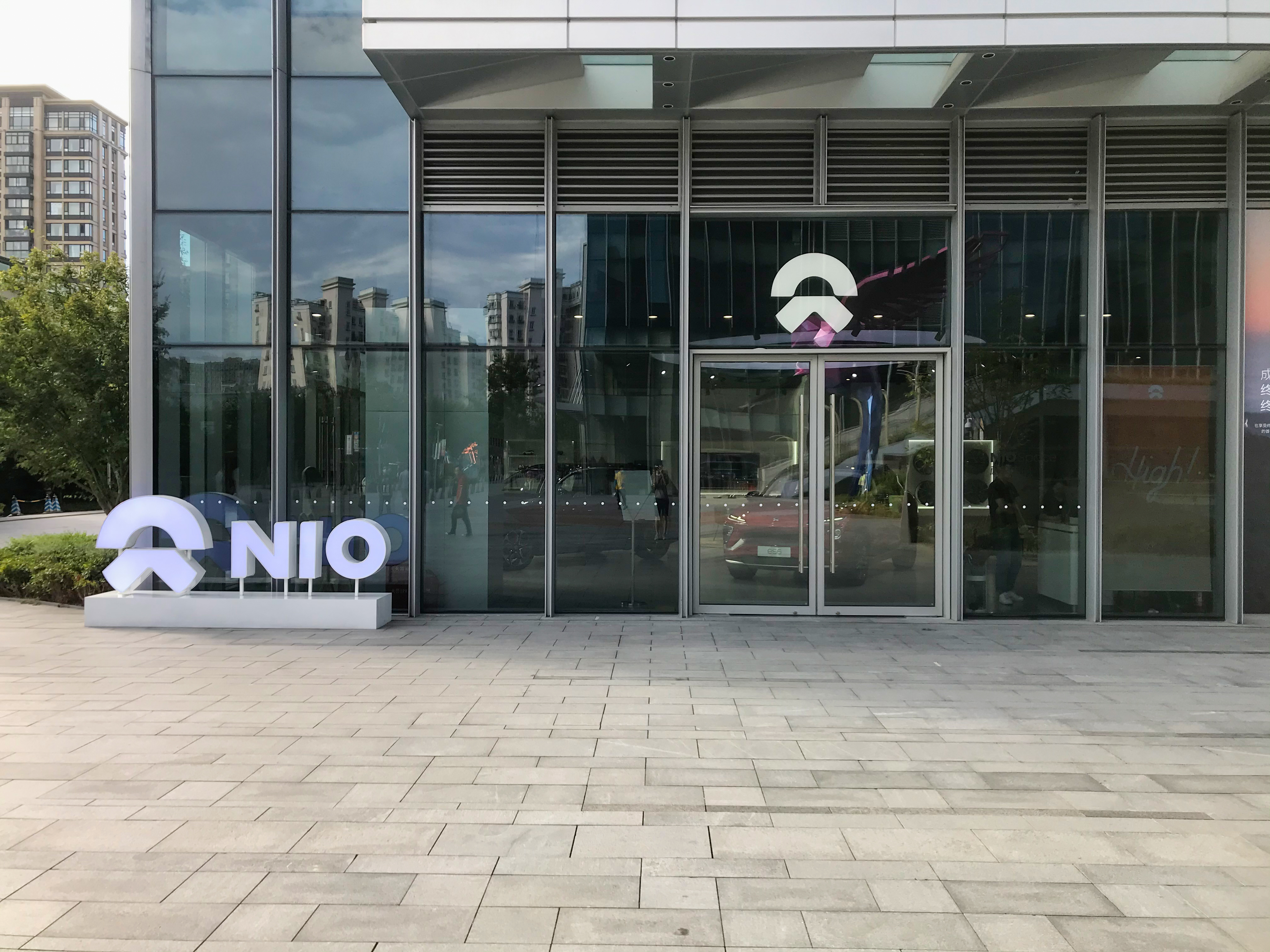 Image from iStockChina, traditionally a non-player in manufacturing cars with an internal-combustion engine, has heavily invested in research and innovative programs to spur growth in electric vehicles. The Chinese government has invested $60 billion to support EV research and development, using subsidies and tax exemptions. The result is 400-plus companies in the electric car business.
One of those companies is Nio, perhaps Tesla's largest current EV competitor. Nio recently announced that a charge on its Nio ES6 model could last up to 370 miles. The company delivered roughly 20,000 cars to customers last year, helped by China's government incentives entice customers to buy EV models. [The Washington Post]
While electric cars are not yet as popular in the United States as in Europe, Americans are also provided a federal tax incentive for EV and plug-in hybrid EV's ranging from $2,500-$7,500 depending on the capacity of the EV's battery. However, the incentive is limited based on the models sold. States have also provided their own incentives for owning EV models.
Recently, California governor Gavin Newsome signed an executive order that will ban the sales of new gas-powered cars and trucks after 2035 in favor of electric cars. The Golden State takes the most aggressive clean-car policy in the United States, leading the way in reducing gas emissions. [NPR]
As the world becomes increasingly aware of the gas emissions of gas-powered cars and moves into electrification, what are you going to buy for your next car?